I found the latest wave of Sky Busters at a Toys R Us store in northern Ohio (USA). There are three new releases in the batch comprised of two recolors and a new casting.
The first recolor is the SB 93 Snow Explorer issued in white plastic base/wings, lime green die cast upper fuselage, and blue plastic landing skids. Tampo deco is on the wings and fuselage using white, lime green, light blue, orange-yellow and black stripes and SB93. The cockpit canopy is blue. The card is coded BFV77.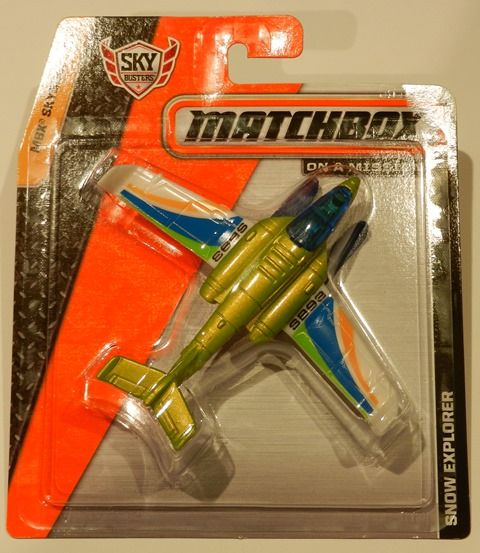 The second recolor is the SB80 Stunt Plane with green plastic base/wings and white plastic upper fuselage and tail. The tampo deco uses black, orange, silver, and white. SB80 is on the tail and wing tips. The propeller is light grey as well as the interior. The cockpit canopy is clear. The model is coded as BFV78.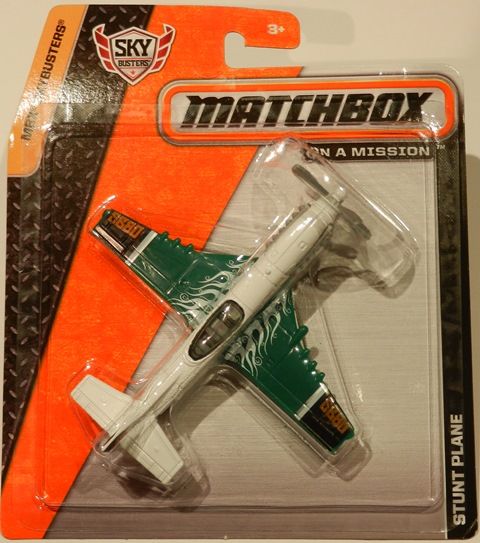 The last new model in the batch is the SB 118 1932 Gee Bee Sporter R1. This new model has a red plastic base/horizontal stabilizers/landing gear, white plastic wings, and white enamel die-cast upper fuselage/vertical stabilizer. The red tampo deco includes 11 and NR2100 on the wings, NR2100 Gee Bee on the tail, as well as 11 and a pair of dice on the sides. The grey plastic prop rotates but, sorry to say, the wheels are cast plastic and do not roll. The cockpit canopy is tinted smoke.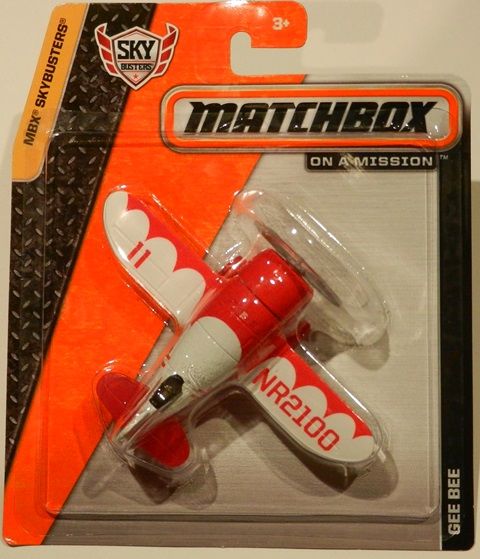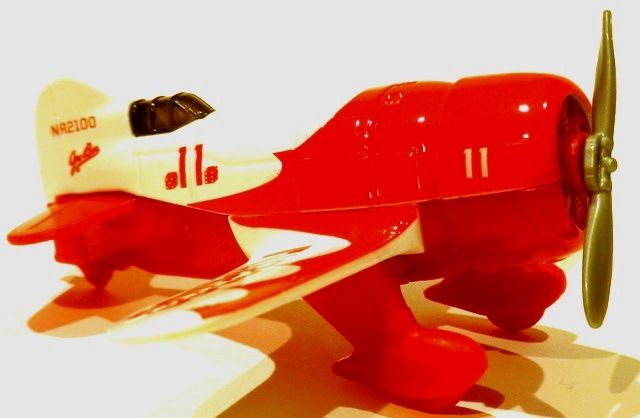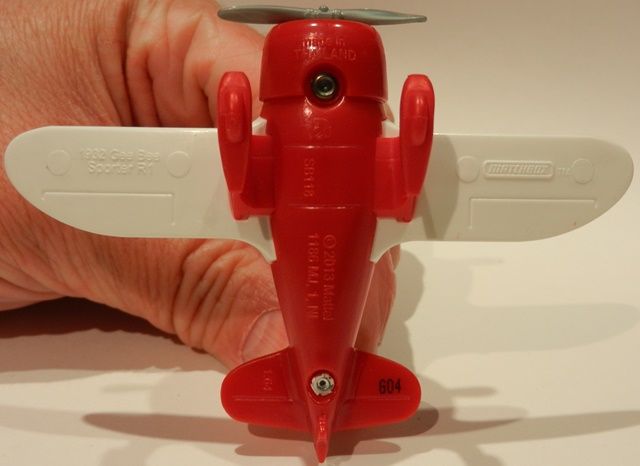 The back of the cards for all three new releases list only the three models.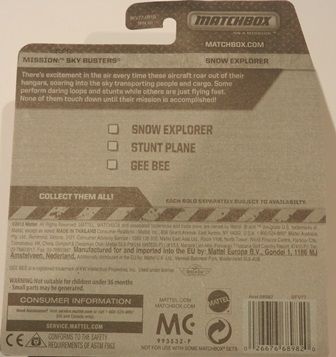 Happy Hunting.