Back in 2004, at Gathering 2, I asked a young Mattel designer to sign a model for me that he did some design work on. His name: Michael Heralda.
and the model was a Batmobile:
Fast forward to Gathering 13 in 2015, I had the pleasure once again to ask former Mattel designer (he just retired after working on 5000+ models) to sign another model for me. This time I chose a model with the name of the Mattel house band, The Toys, in which Michael plays guitar. He was happy to oblige: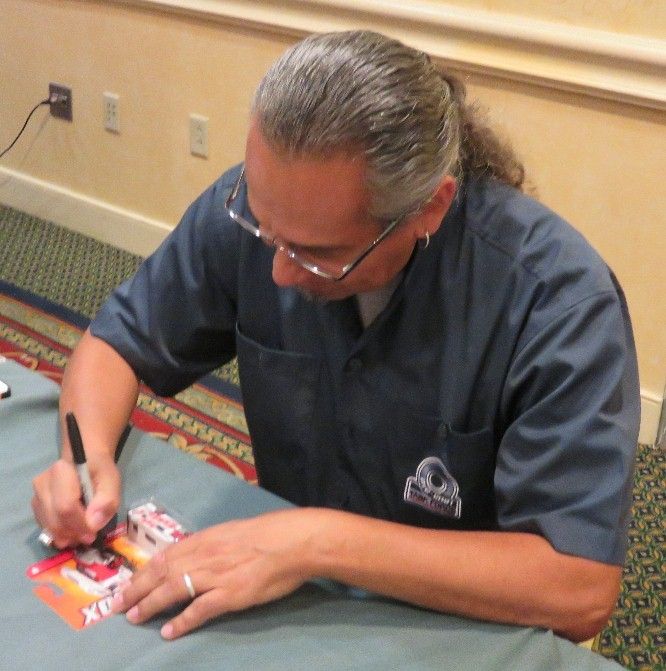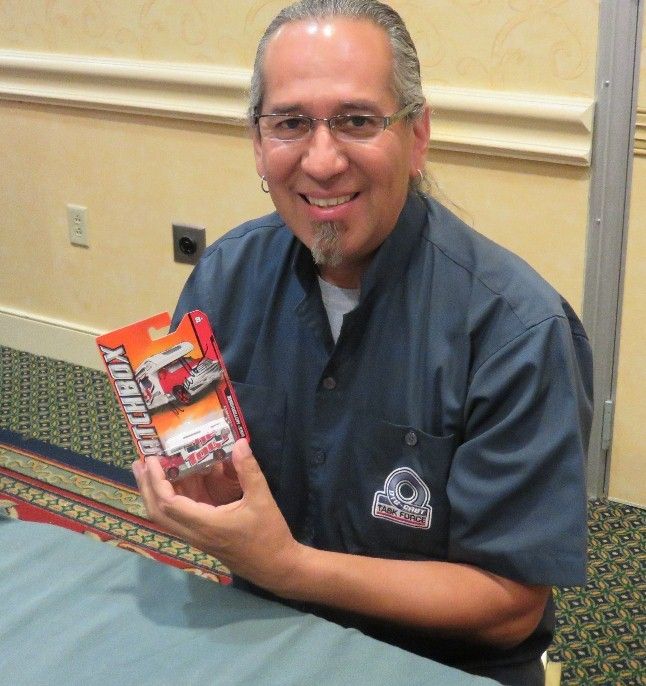 and the model of the motor home: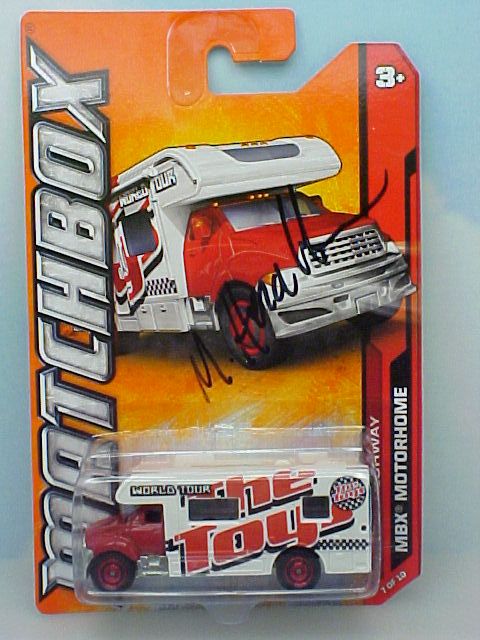 Well, it seems that Michael had a deal going that if anyone wanted an autographed "The Toys" motor home, he would give them as a bonus an autographed "The Toys" guitar pick. Unfortunately, he left his picks at home, but he said if I gave him my address he'd send one to me in the mail. Well, as a man who's true to his word, in the mail today arrived my autographed guitar pick: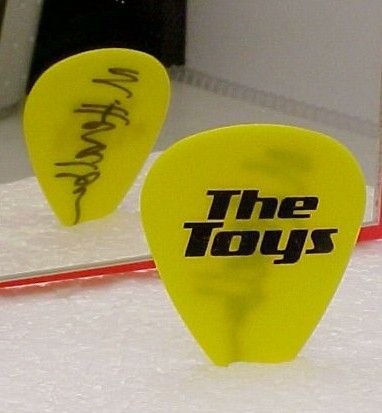 It was great to see Michael for perhaps the last time (although with his love for toy cars, I pretty much expect him to show up at future Gatherings) and I really want to thank him for the autograph and the pick. It's nice to have a toy AND a story to go with it.
(P.S.> I don't know if Michael reads this board or not, but if anyone out there knows him, could you tell him "Thanks!" for me? I'd sure appreciate it!
)