Elite Member

Posts: 851
Joined: Mon Apr 30, 2012 3:42 pm
Location: Albuquerque, New Mexico
Jim Gallegos. Thanks to all who were a part of the 2015 Matchbox Collectors Gathering. Start planing for 2016. Dates are 15-17 July 2016. Registration Starts 31. Dec. at midnight MST Email me for details. matchb0x1@aol.com
---
Elite Member

Posts: 136
Joined: Wed Oct 08, 2014 4:44 pm
---
Elite Member

Posts: 270
Joined: Sun Dec 23, 2012 11:36 am
Unlike the display Tom shows (which is not an original Matchbox piece) here is one of the rarest of the rarest, the ORIGINAL 1963 UK display for Major Packs and Accessory Pack.
I don't know of any other major collection in the world which hold this ultra rare UK 1963 display for Major Packs and the A2 Accessory Pack Car Transporter.
I took photos of this some while ago in the very fine collection of a collectorfriend who lives nearby.
As featured in the july 1963 UK trade catalogue. (it is not featured in the january 1963 UK trade catalogue)
Exept the Pickfords transporter all models on the display are mint but it is the cardboard display which makes these some very rare views.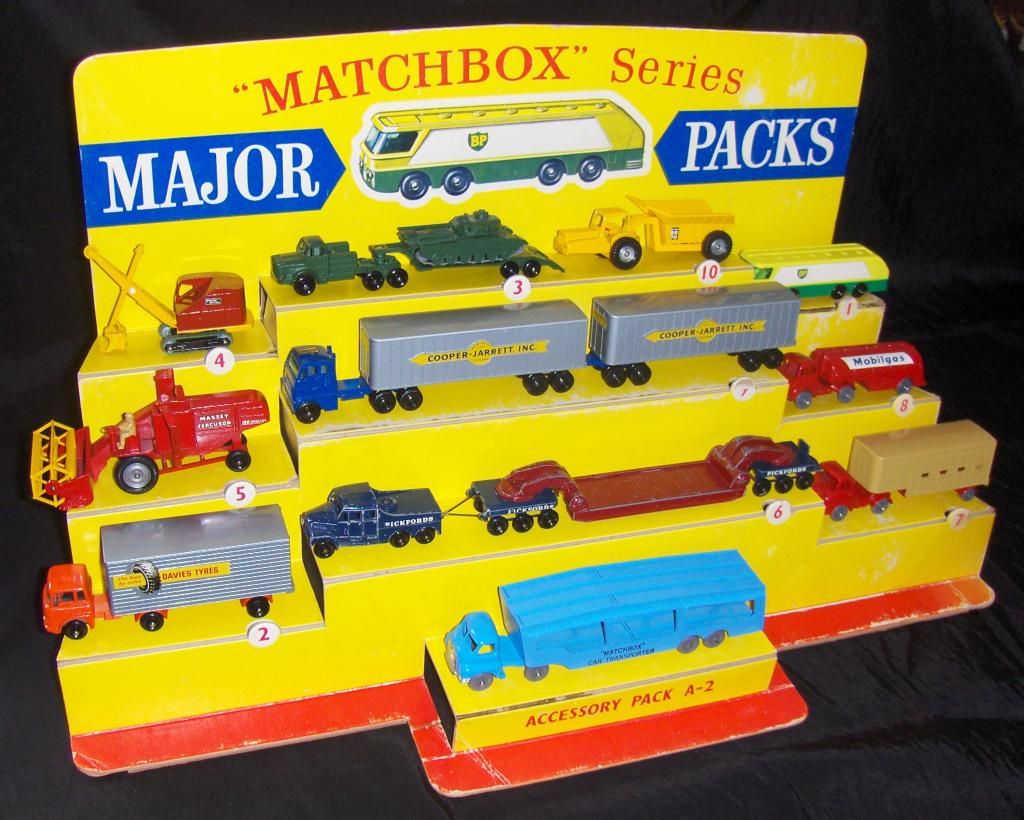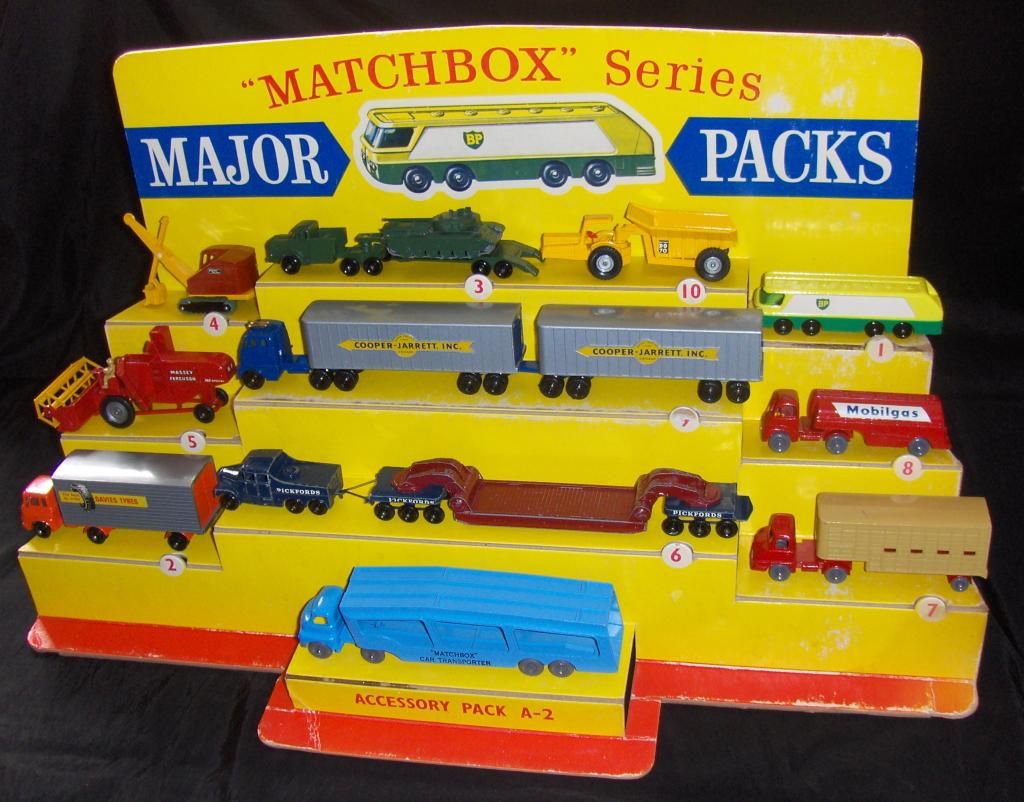 For 1963 it would have been even better if this place was for a red and grey Car Transporter.
The Tank on this transporter has the very rare grey rollers.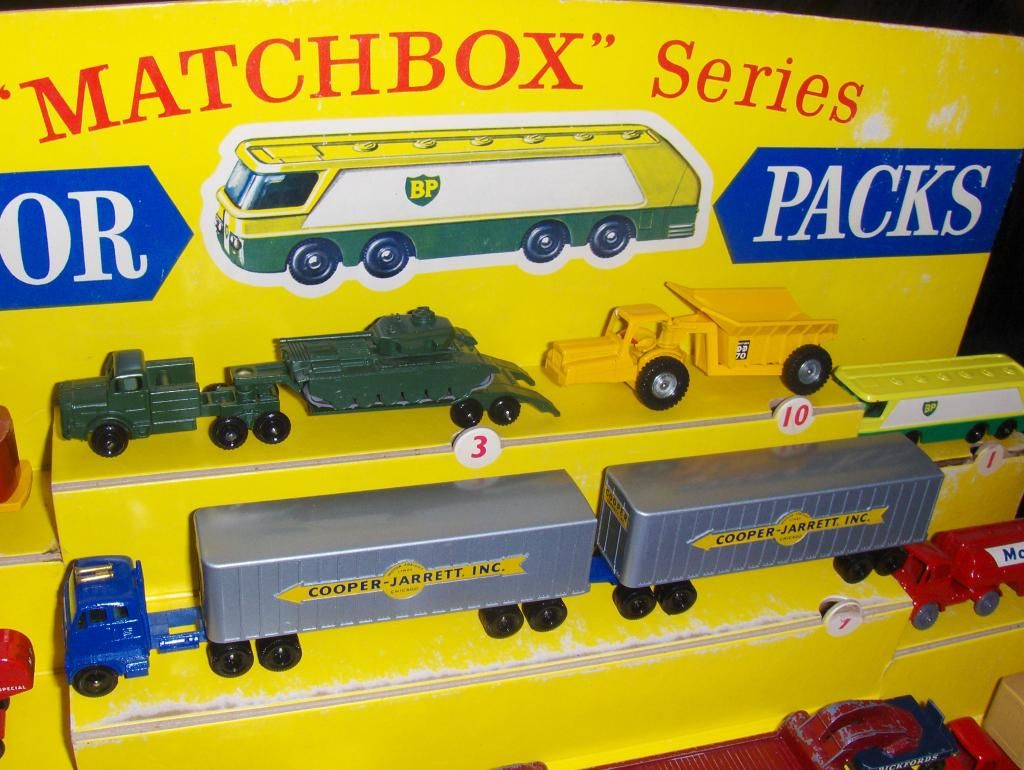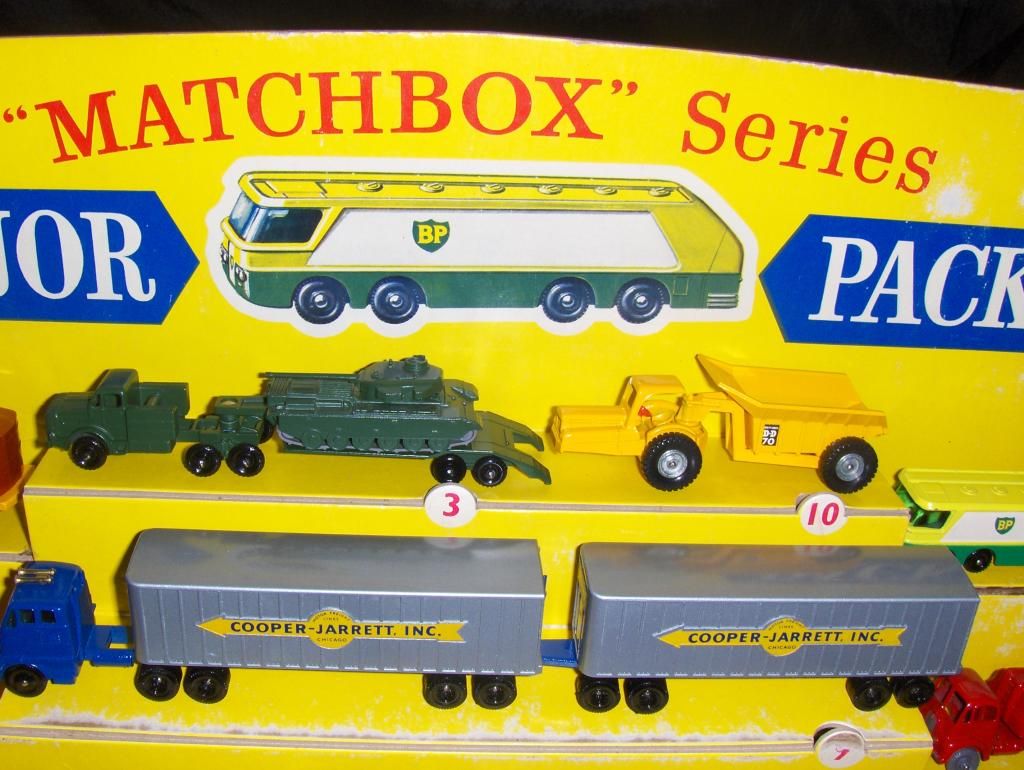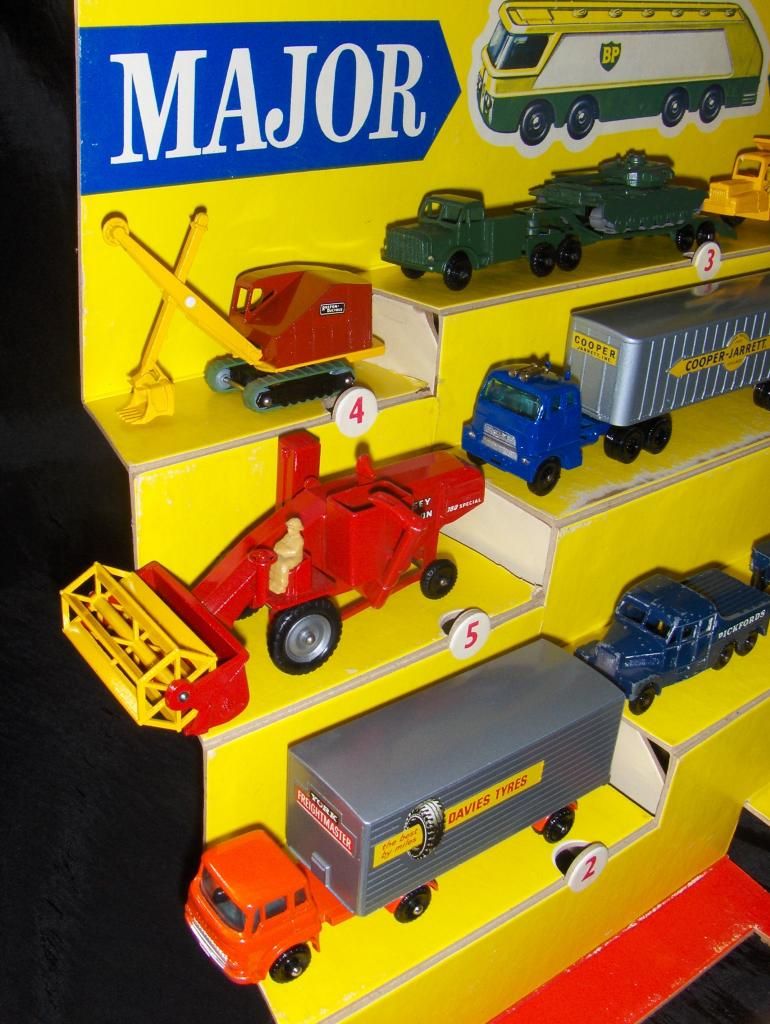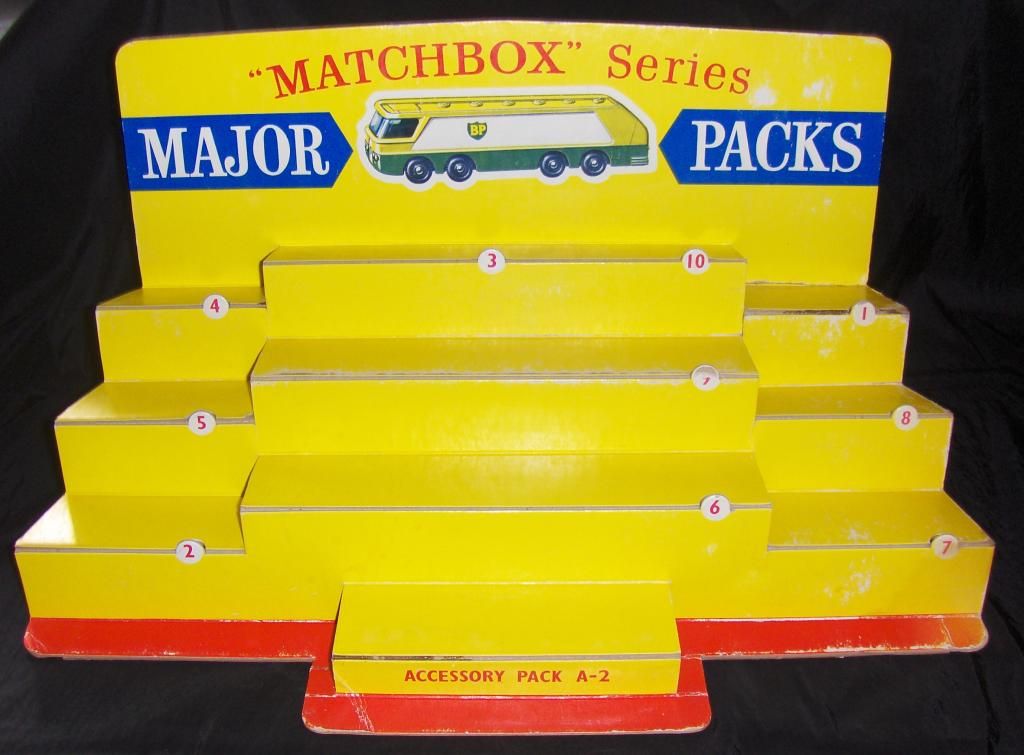 Wat a superb and lovely display to have !
I would be interested to ehar if any-one here has such a display.
This is all original and genuine.
marcel
---
Elite Member

Posts: 1010
Joined: Fri May 10, 2013 5:15 pm
Location: North East England
They really did take pride in their displays. Nothing slung into a bin to help yourself. Wonderful stuff.
---
Elite Member

Posts: 851
Joined: Mon Apr 30, 2012 3:42 pm
Location: Albuquerque, New Mexico
WOW, one display anyone would love to own. And I agree, the highest level of pride shown here.
Jim Gallegos. Thanks to all who were a part of the 2015 Matchbox Collectors Gathering. Start planing for 2016. Dates are 15-17 July 2016. Registration Starts 31. Dec. at midnight MST Email me for details. matchb0x1@aol.com
---
New Member

Posts: 5
Joined: Tue Nov 08, 2016 11:14 pm
I still have the M-9 tractor, the trailer bottom and the dolly wheel for the 2nd trailer, The pickfords truck I had at one time
---
---
Return to "Regular Wheels (1953 - 1969)"
Who is online
Users browsing this forum: No registered users and 1 guest