Saturday feb 27rd there is a small swapmeet organised by NAMAC in the nice IJssel-lake town "Harderwijk" which is not far for me.
I decided to atend the meeting and have a table with my MATCHBOX FRED BRONNER 1966-1968 displayrack for red blisterpacks on show.
This display is not set up in my room and I didn't take it with me at the last MECA show.
It could have been seen before on public display on a day meeting of the Dutch Yesteryear Club and the an earlier MECA meeting in Dusseldorf, Germany which was not that well atended. The header and the Ford mode T pack only were on display during the big exhibition in the Ford A museum during the summer of 2013.
Since then I managed to find more red blisterpacks.
I have 1 red pack at least for all models known in this type of packaging including the red Bugatti and yellow Mercer. (both only exist with one box type inside and a 1966 rear card)
However some of the packs do exist with D3, E or E1 boxes inside with 1966 or 1968 rear cards.
A they displayrack can hold 12 x 4 = 48 blisterpacks and I currently have only 34 of this type there is still space for more variations !
I hope to post better photos after the event in Harderwijk.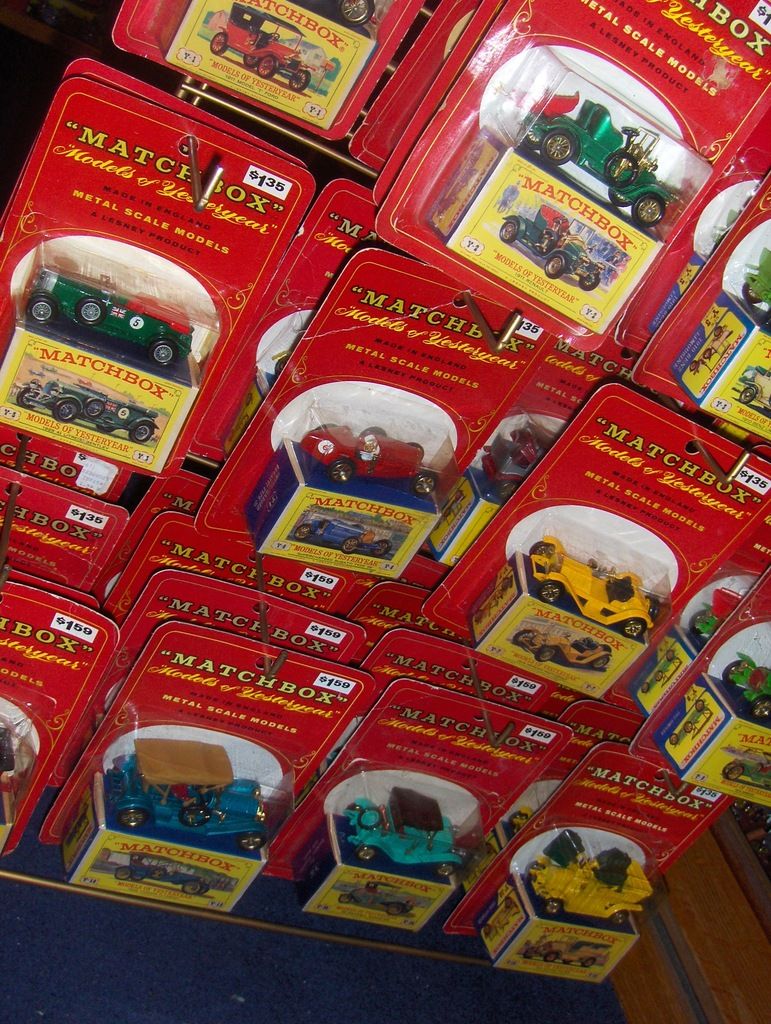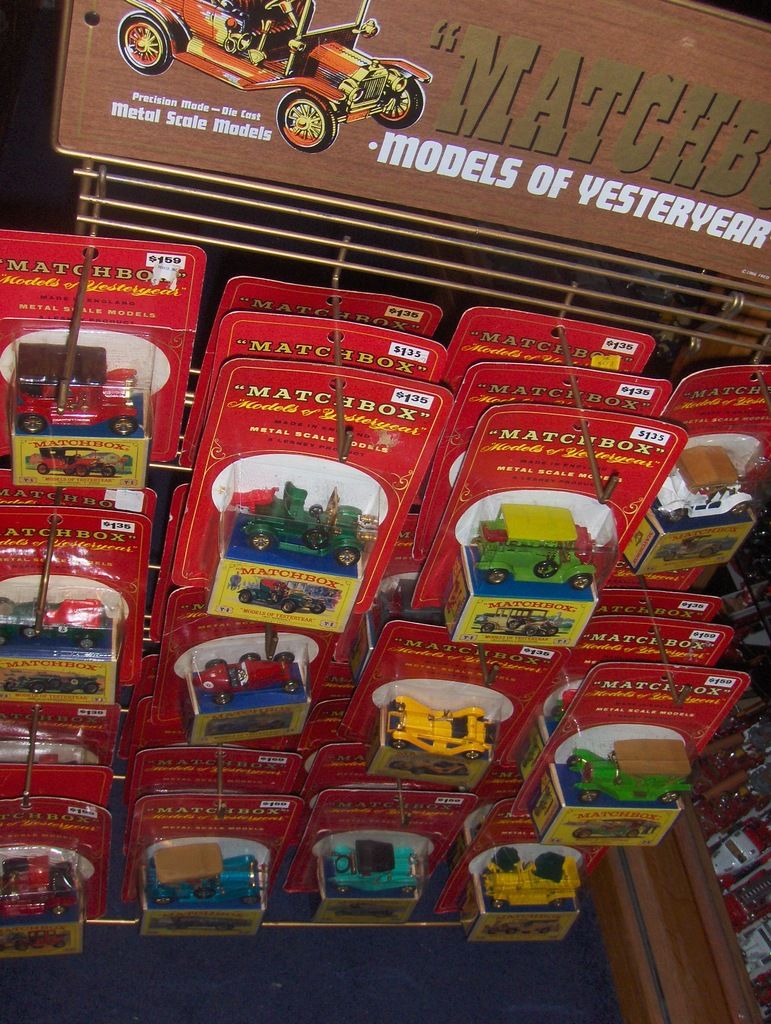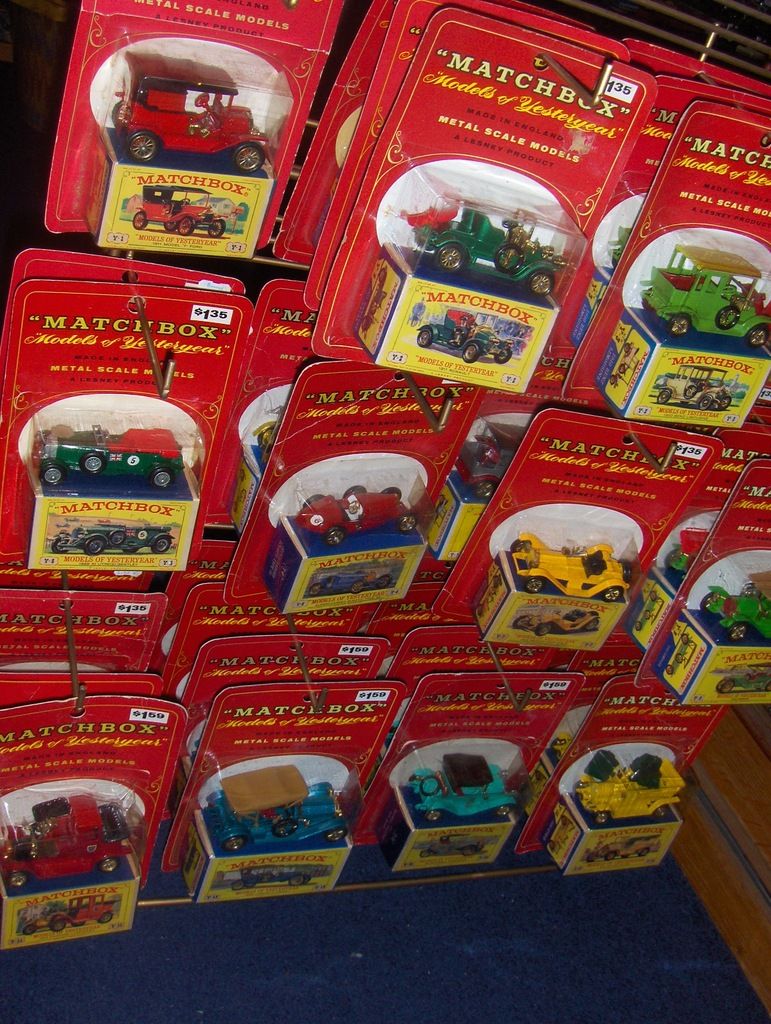 The packs are more expensive now then they were back 50 years ago !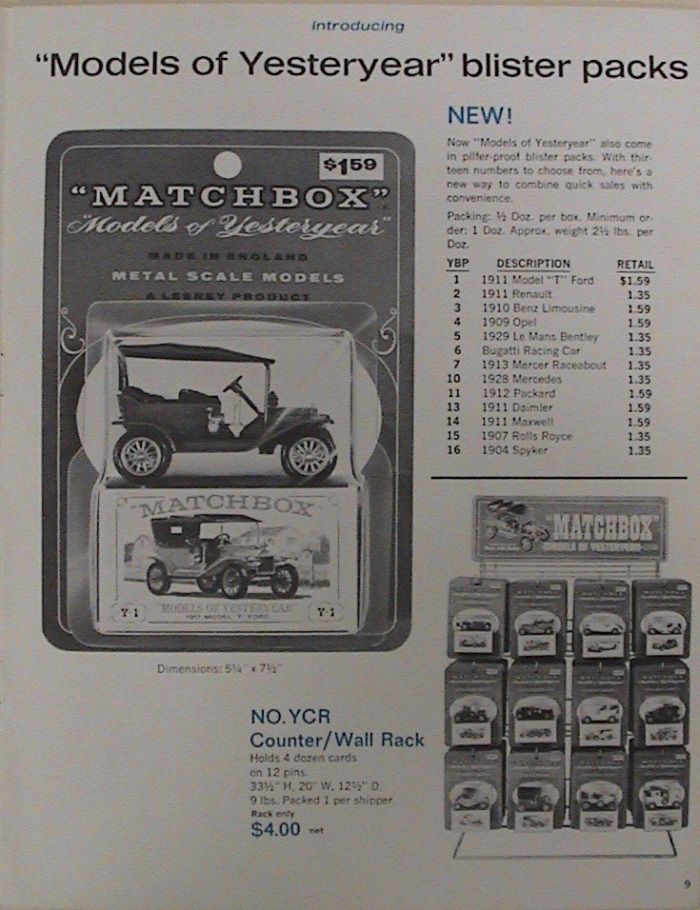 marcel