Hello Dan,
A very very rare set indeed. I paid over 1.000 usd for mine and sets have been sold for more.
Proper Name: Dupont 7 Salesman Set.
Issued to support the Mail Order promotion of the Dupont 7 Products.
There are at least 4 known examples in collector hands. (all members of the MOYBOYZ forum)
If you are a member of the (free to join) Yesteryear MOYBOYZ forum you can read a lot about this set here:
http://moyboyz.com/phpBB3/viewtopic.php?f=2&t=123
http://www.moyboyz.com/phpBB3/viewtopic ... man#p14191
Larry Smith posted these photos on MOYBOYZ.
First, here is the salesman/promotional set of "Dupont Classic 7" in maroon vinyl box with the 7 second series YY's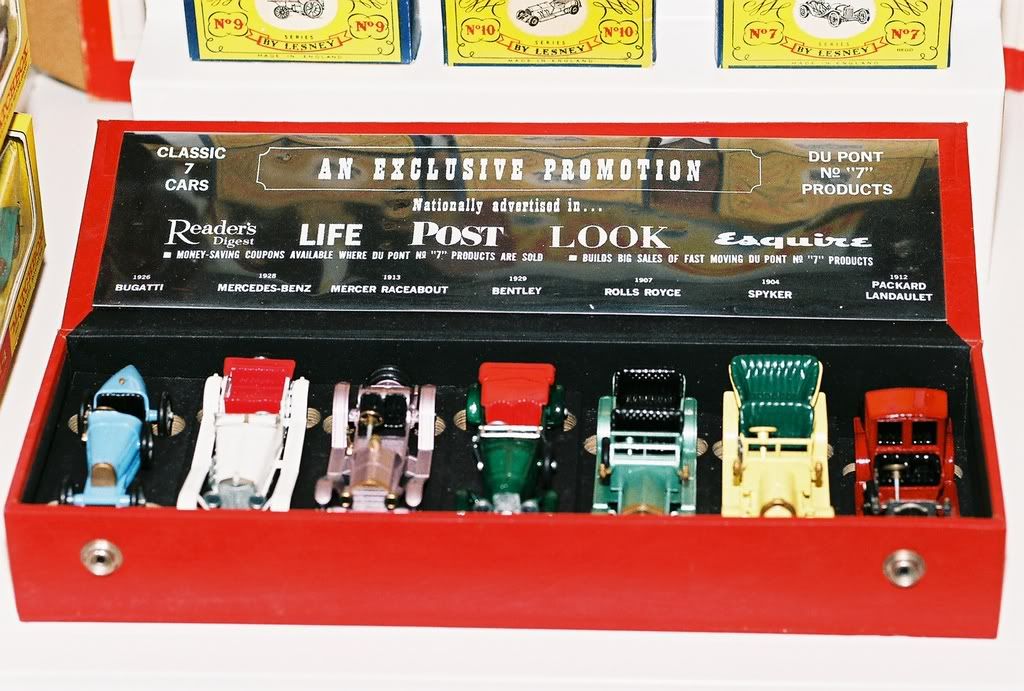 and here is a mailer box with the 7 models in their D3 type box. (any combination of D1 thru D3 boxes have been seen)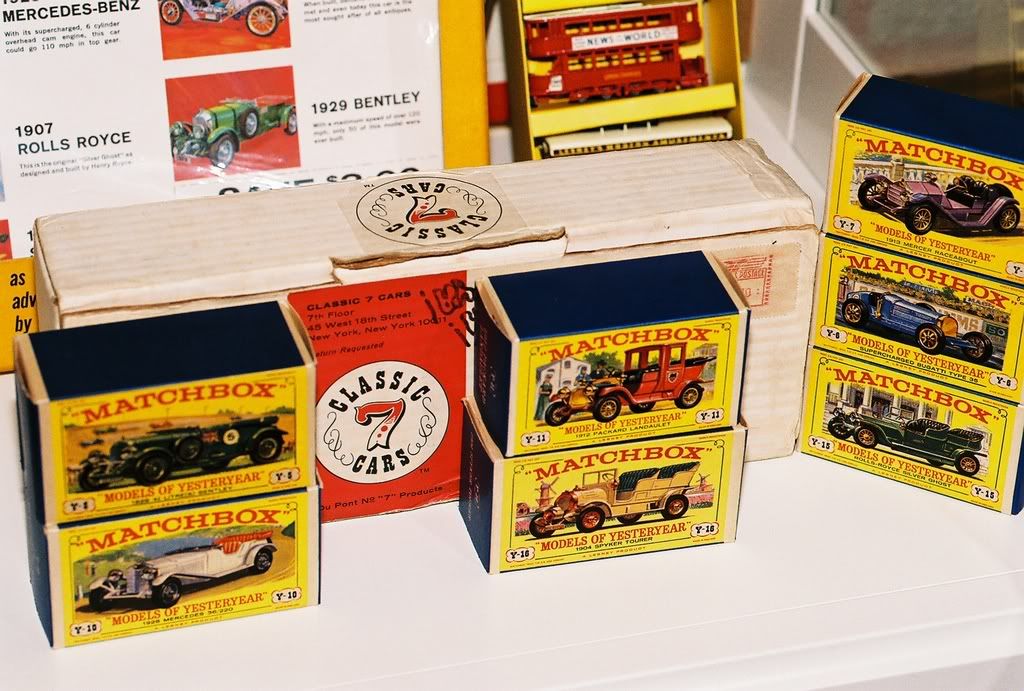 marcel