Thanks for starting this thread for MB 38. As a MB 38 collector I suppose you would know the book "Collecting MB-38 Model A Ford Vans" by Paul Carr which is a great book covering tremendous information on literally every MB 38 up to the year 1990.
Below is a special MB 38 that I'd like to go into a bit of details. As you may know, these models (with Chinese stickers) have many color variations and Jim has shown 2 of such above.
WFB Matchbox 1991 - variation 309 - Licence Plate DR5869 - Chinese issue - Made in China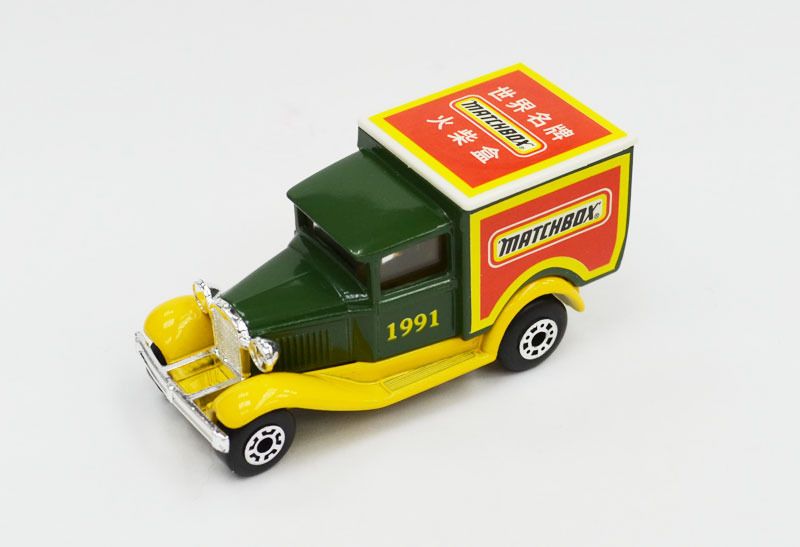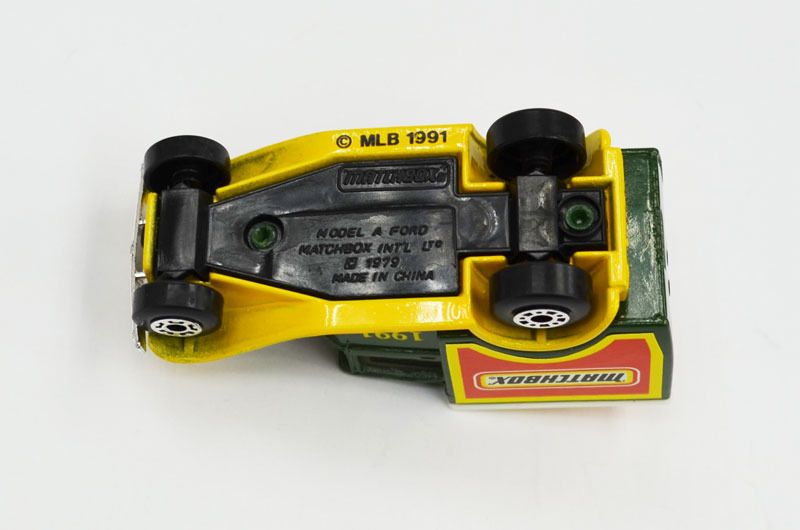 The Chinese characters on the roof say:
World Famous Brand
[Logo]
Matchbox
Worth to mention that these were promotional models by Universal Matchbox and they were given to the kids at the Shanghai Children's Palace. The Children's Palace was a government funded non-profit organization for children to engage in extracurricular activities such as drawing, dancing, music, sports, science, etc. From a collector's memory who actually obtained his at the Children's Palace when he was a kid, these models came in loose, without any packaging.
The reason for having the models was all owing to David Yeh, the Chairman of Universal Matchbox Group. Yeh was born and grown up in Shanghai until the age of 8 when he moved to Hong Kong following his father's job relocation. With his connection with Shanghai in the childhood, Yeh had been thinking of doing something for the kids in Shanghai. In July 1987 when he first visited the Shanghai Children's Palace, the thoughts became much stronger. The same year he donated computers to the Children's Palace. And among other things he did, in around 1991, Matchbox toys (the subjected promotional MB-38s) were given to the kids there, and later the David Yeh Scholarship was established......
As a side note, Yeh is now age 86 and still doing well. The below photo was taken one year ago (Dec 4, 2014) during a visit by Shanghai government officials. The lady to the left is his wife, Mrs Kim Yeh.