Another new year, time to post some fun stuff again with my corvettes. I am not sure how many of the salesman samples that I need in my collection, but I won't know until I buy that last one.
First picture, the group together as one. Let's see if you are able to detect two other variations from this picture.
Did you find them? Look on the front row, 2nd from right. Notice the bumpers are gray instead of black.
Gray interior and bumpers, the only one I have to date so far. Here is a picture up close.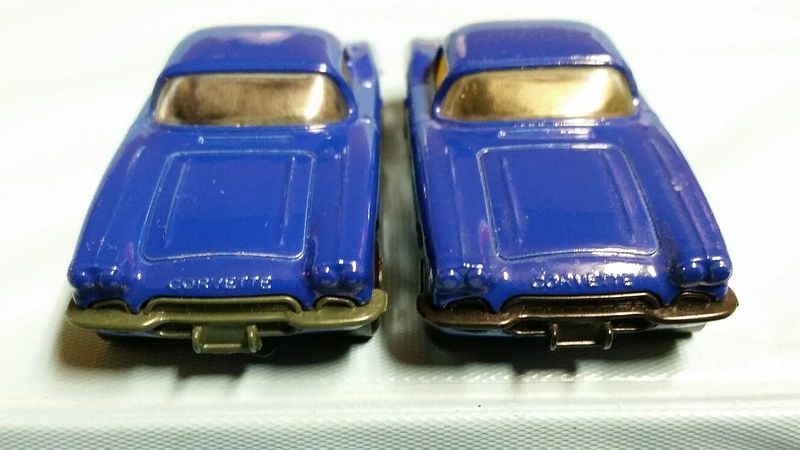 The other is a bit harder to tell from the lighting. But on the back row, top right corner. Looks darker, correct?
Here is a picture apart from the rest, side by side.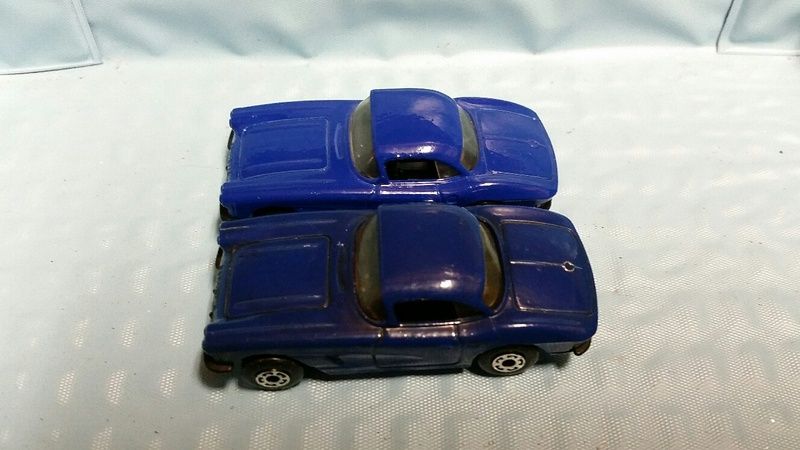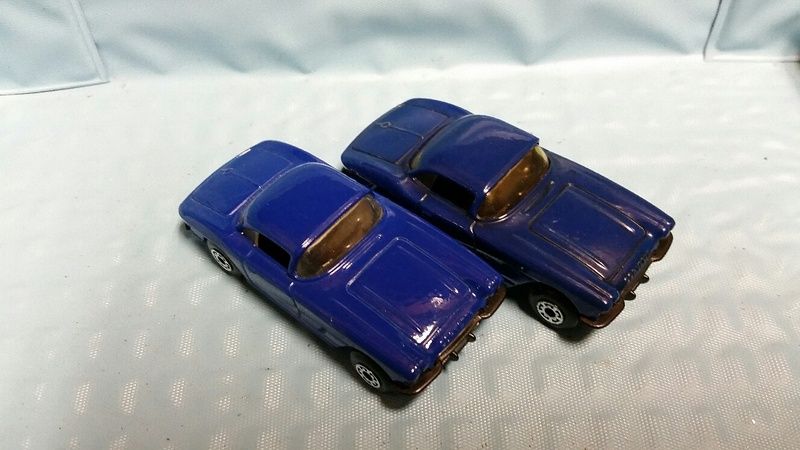 So I hope you guys enjoy this assortments of corvettes from my collection.