I love this thread !!!!
My next contribution is another comparison photo.
In 2000, Toronto EMS had vehicles supplied to us by a Quebec firm called Demers, the Type III's we used were called "Mystere's", and were baed on a Ford chassis. Here's one pictured with a custom Majorette Type III of similar design.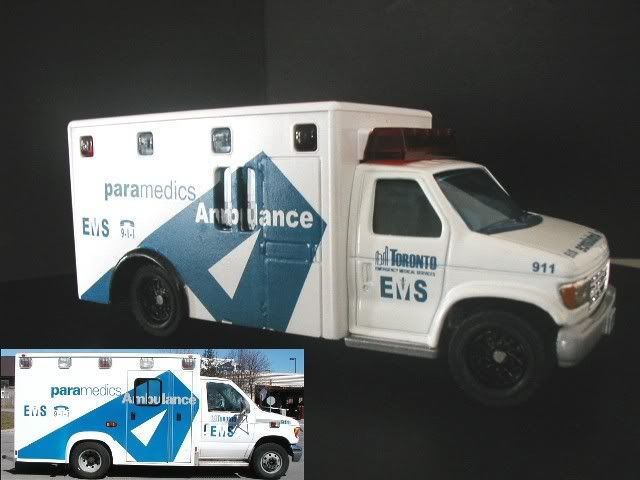 Glen