Haven't seen anyone post on this anywhere....probably because it's number 8 of 9 in the series "Allinol Blowout" Deluxe models, and must have been recently released.
Anyway, it's a pretty nice rendition of an Iveco Daily Italian Ambulance, character name Alfredo (I haven't seen but one Cars movie other than Planes Fire & Rescue so I have no idea when or where the character appeared). Except for the "eyes".....I don't collect Cars items except the emergency vehicles....and I can forgive the eyes if the vehicle is cool enough, or real enough. This one must be licensed....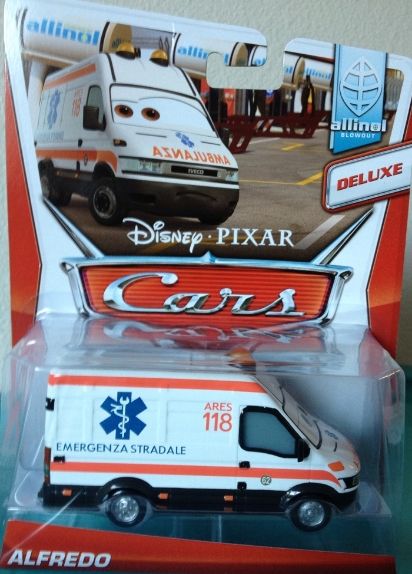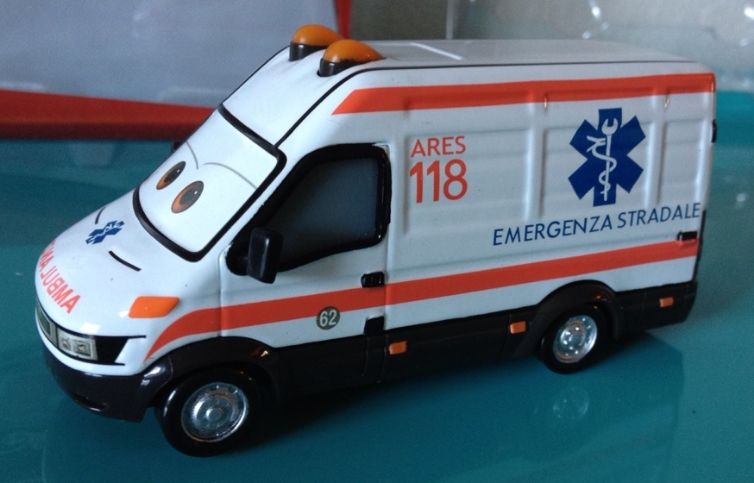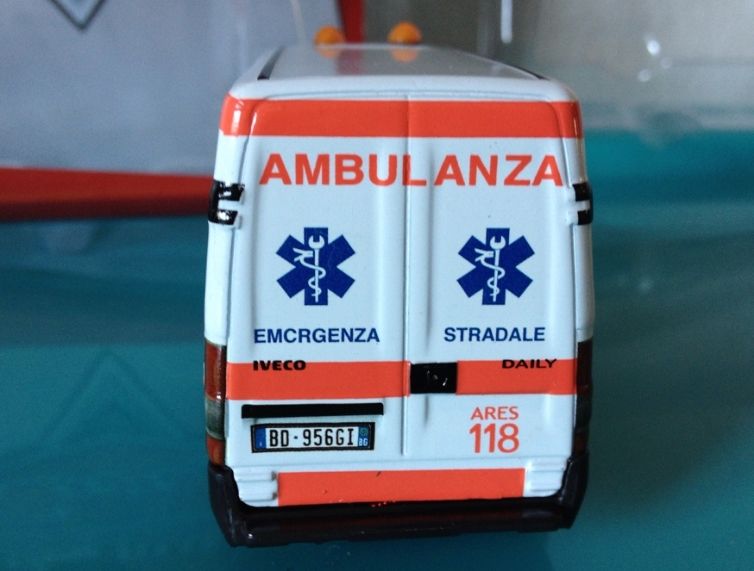 Nice touch on the Star of Life....a jumper cable clip (defibrillator for automobiles....) and a wrench (representing the other 'life-saving' functions for a car).
Solid diecast body, no opening features, but hey, it's pretty cool.....