THis is my take on the M-ATV.
This is the Matchbox Oshkosh M-ATV
I started on this by burring out the rivets, and "popping" it apart.
I then gave it a bath in Paint stripper,
(the thick orange paint came off quite easily)
I then cut off the thin spare tire, threw away the wheels,
replacing all five with my resin casts.
I then gave all the parts a good coat of Krylon "Sand",
followed by two coats of Vallejo Wash "European Dust Effect".
Then dry-brushing it with Vallejo Desert Yellow,
and topping it off with a light spritz along the wheel base
with Krylon Khaki to simulate road dust.
I am not pleased at all with the gun turret, so in my next version ...
I will cut it off, and scratch build a proper one.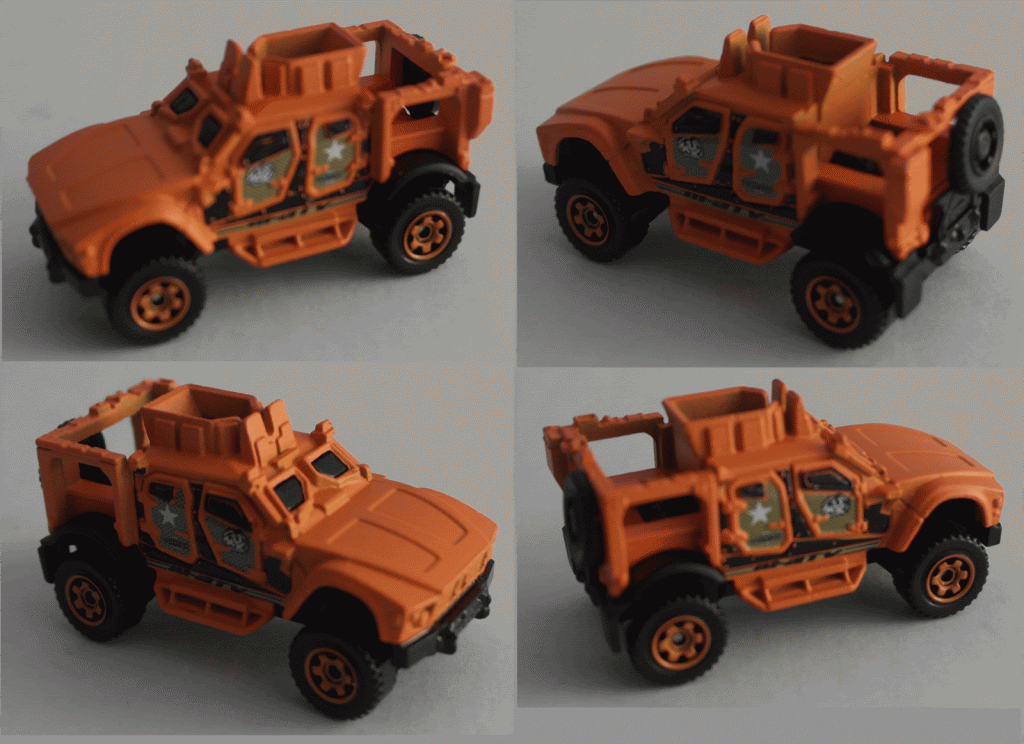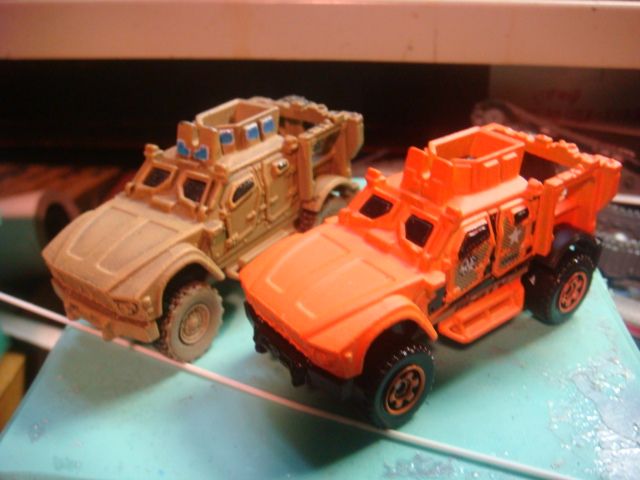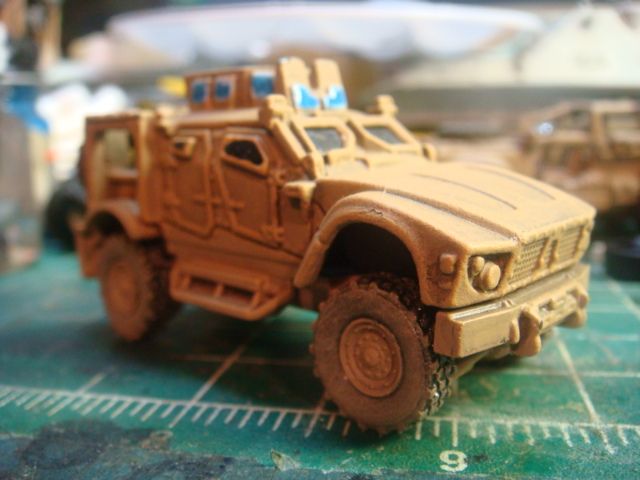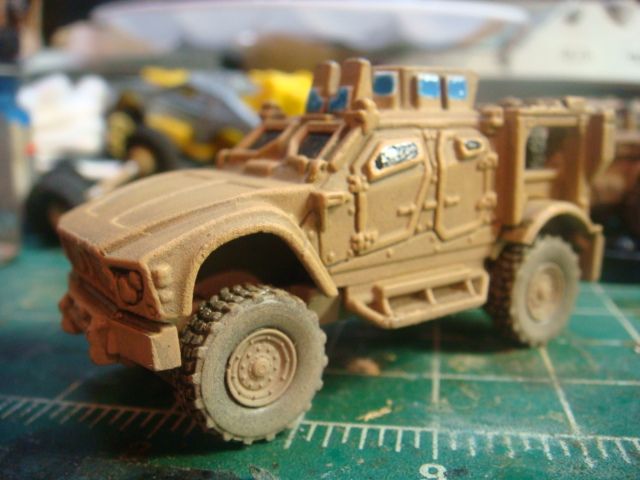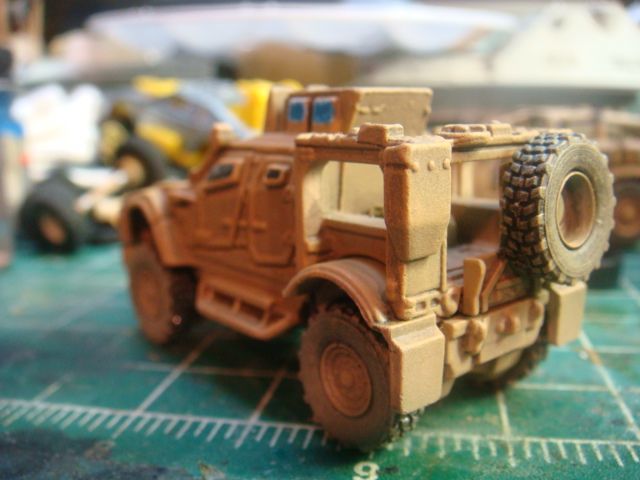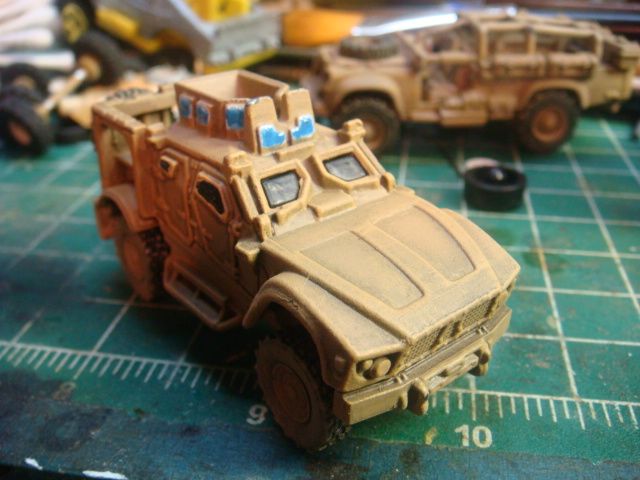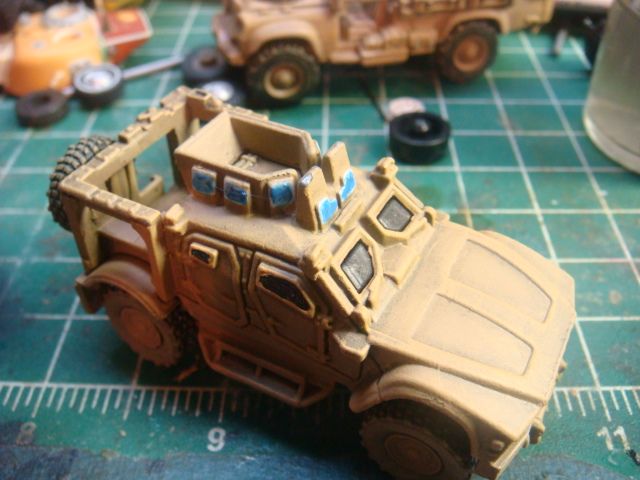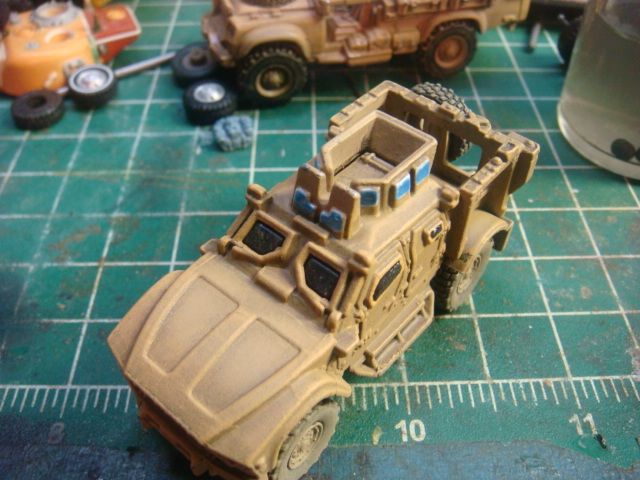 Please tell me what you think.