I started on this by burring out the rivets, and "popping" it apart.
I then gave it a bath in Paint stripper,
I then cut off the spare tire, threw away the wheels,
replacing all five with my resin casts.
I then gave all the parts a good coat of Krylon "Sand",
followed by two coats of Vallejo Wash "European Dust Effect".
Then dry-brushing it with Vallejo Desert Yellow,
and topping it off with a light spritz along the wheel base
with Krylon Khaki to simulate road dust.
Once I was finished I decided that the wheels I used were not the proper tires for this.
This because they came from a Die-cast FMTV.
So I switched them out one more time.
(See last two pic's)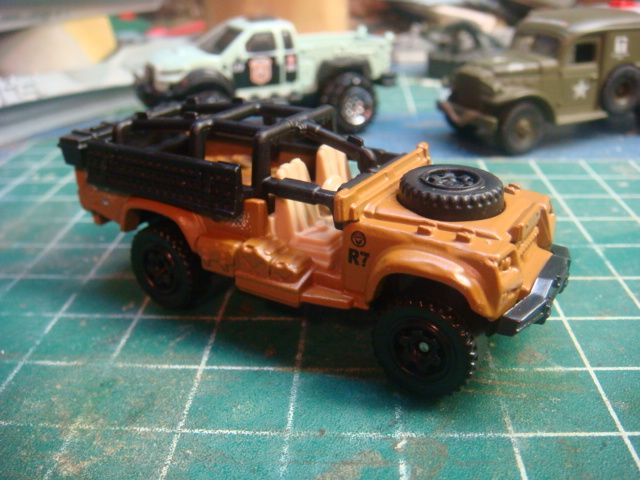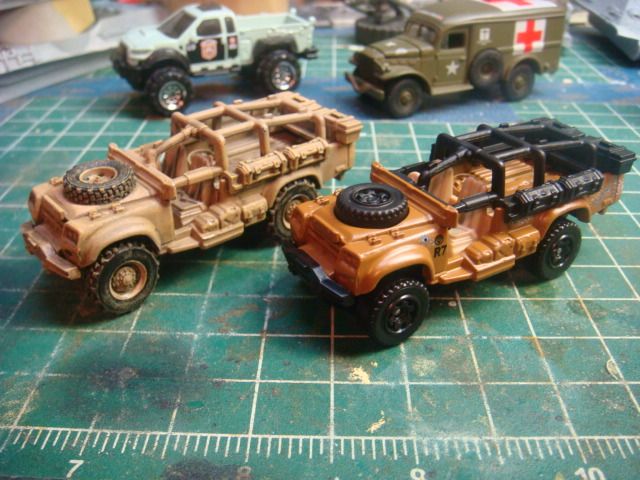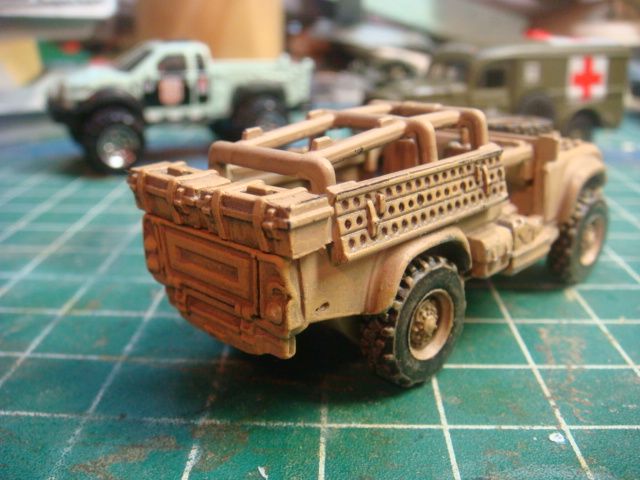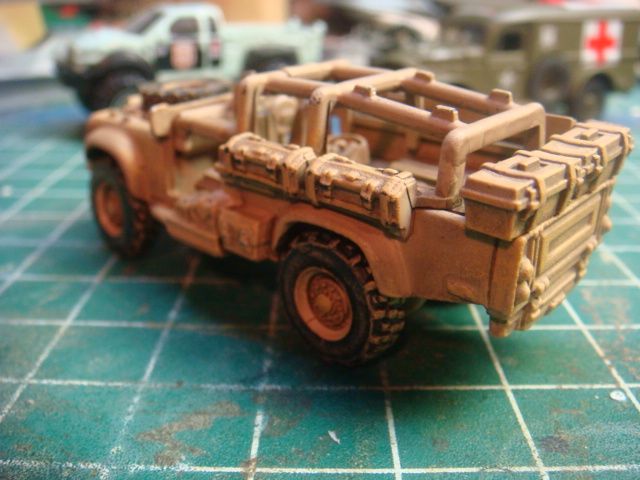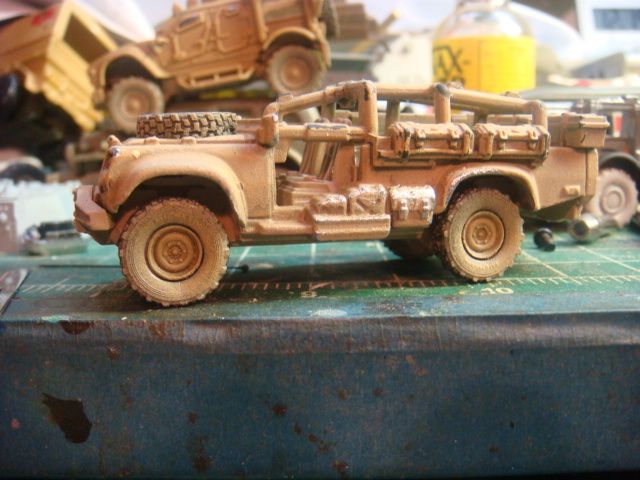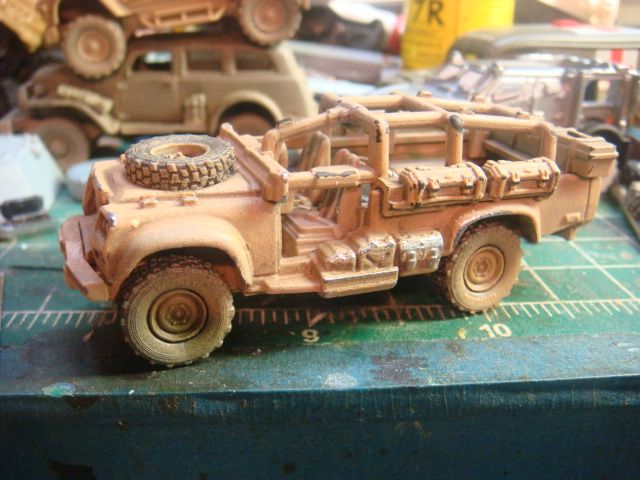 Some thing that puzzles me is that Matchbox did a "Lesney Edition".....
ok...fair enough....but if it's a "Special Edition" with weathered paint job....
why is the lower chassis "Chrome"?