Here I have taken a Matchbox Coyote 500
Burred out the rivets on the bottom,
changed the wheels, filed down the roof and added a gun ring.
I also cut out their stowage and added my own,
to include a spare tire, gas can, and various bits.
The story on the Coyote 500:
This (in real life) was the FMC CR311
It was one of the contenders to be the HMMWV back in the late 70's.
It was to look like this.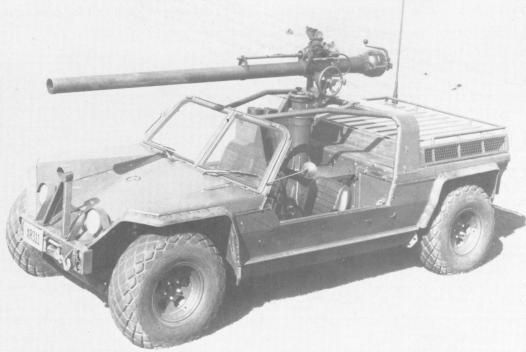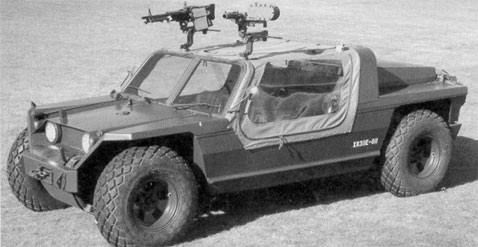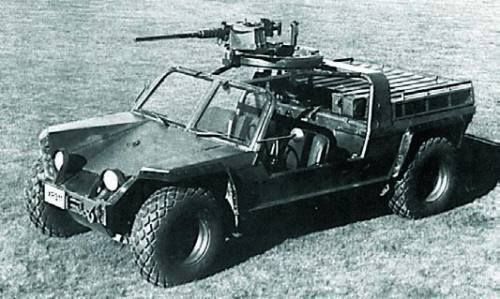 By the time the Matchbox Engineers were through with it it looked like this.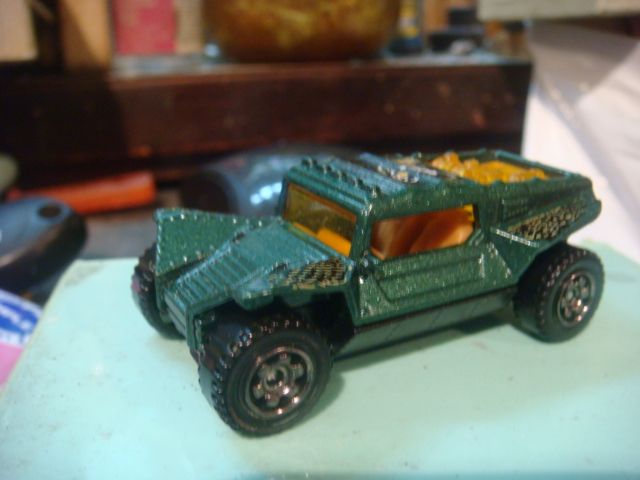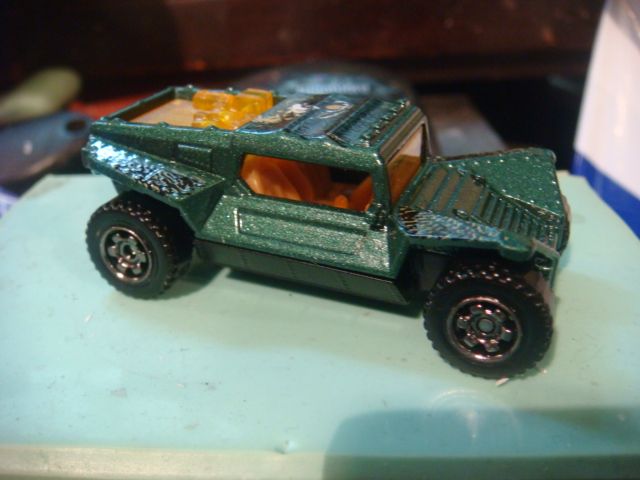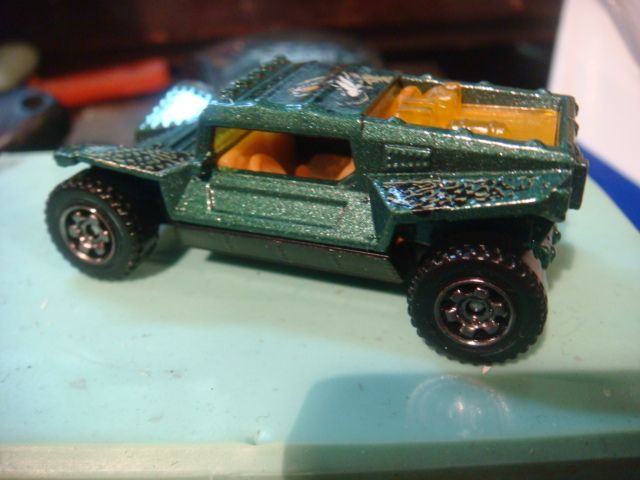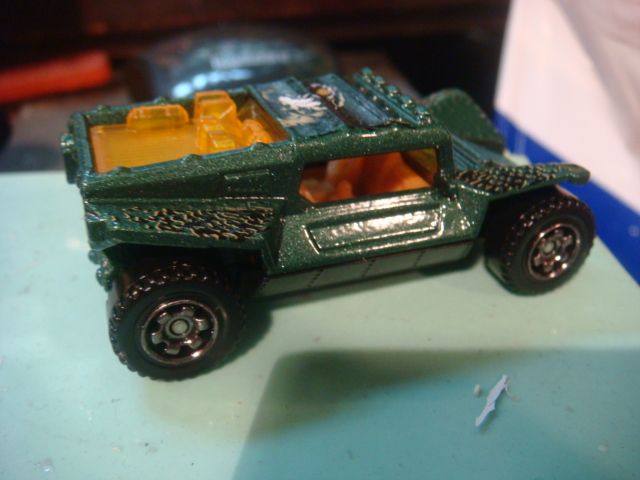 Then..... I came along and got my dirty hands on it.
First I Drilled/Burred out the rivets on the bottom,
popped it apart, and started on it.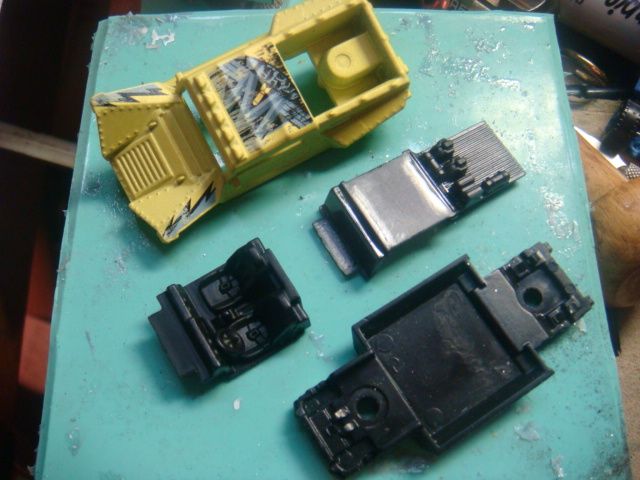 The biggest draw back (or so I thought) was this big plug in the back.
So I took the Dremel Moto Tool and a metal cutting burr and cleaned it out.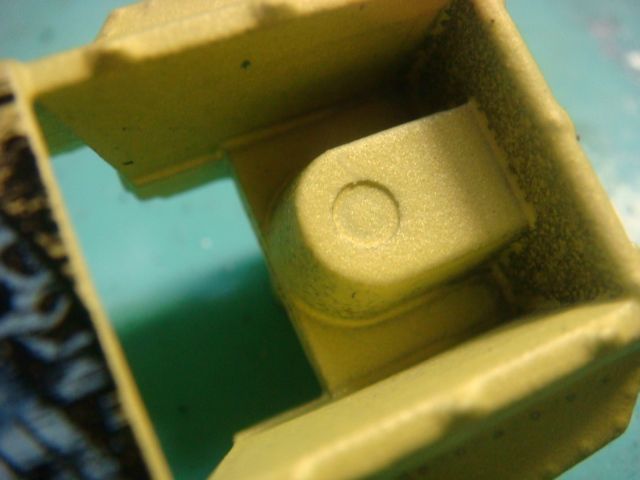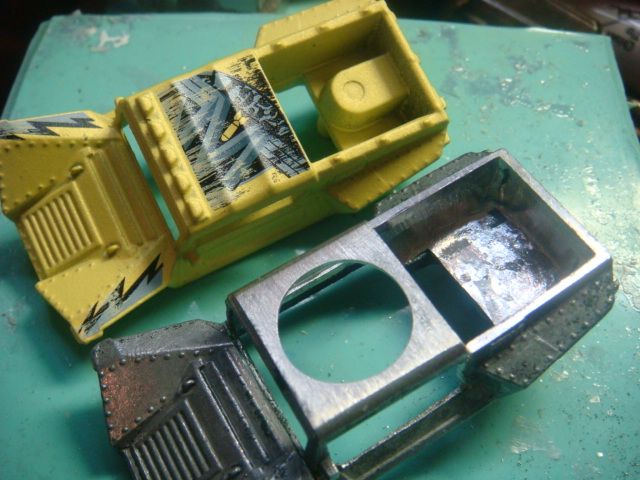 if you noticed the big hole in the roof, that's where I decided it needed a Machine Gun Ring,
so I spent two days filing that down flat (this was the hardest part of the job),
then using the same metal cutting burr,
cleaned that out as well.
Then I threw away the wheels and replaced them with ones I cast in resin.
Along with Head lights , and lifting rings......
I cut away the "stowage" they molded in place and replaced it with my own.
Things like Spare tire gas can, and various items.