I had gotten a couple of these off ebay a short time ago.
I had a Tan one and this Green one.
I stripped the tan down of all it's Parts and paint
and was getting ready to start on it when I got distracted by something else.
Now I have misplaced the Tan one (whats left of it)
So .... let's talk about the Green one.
This is how it looks right out of the Package.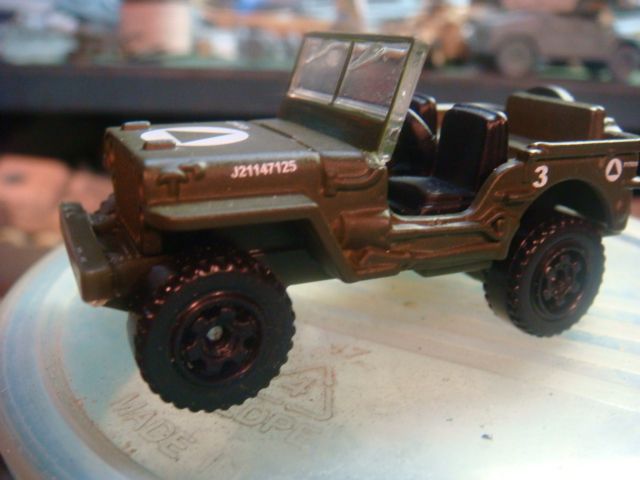 As always the first thing I wanted to do was switch out the wheels.
But I didn't have any......
but the spare tire on these had the correct rim.
So because the spare tire was only 1/2 the proper thickness,
I planned to be rid of it as well.
So even though I could not find the parts to the tan jeep,
I had already cut off the spare tire and had it ready for modification.
and so taking that, the tires from a Kiyosho Diecast M151 Mutt
I startled to make them work.
I took the spare and trimmed away the tire portion till all I had was the rim
I popped it into the Kiyosho Tire and had this.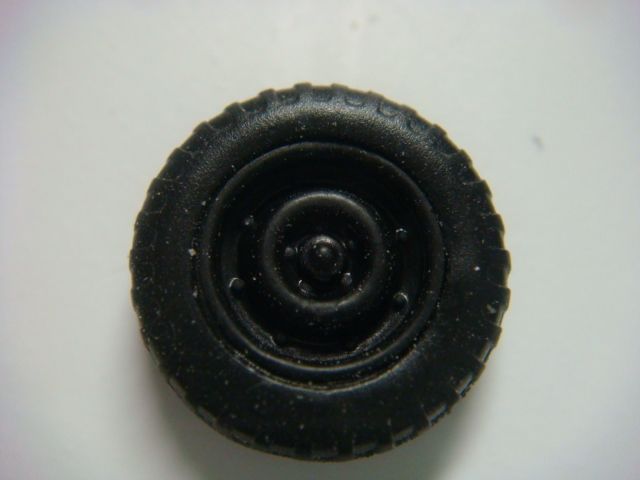 But this only gave me one (1) tire.....
So I threw it in the rubber with some other parts I needed for a different project.
and got this.
Once I had four (4) good tire casts ....
I made another mold,
once that had cured I could get four tires with every pour.
And thus I could do this:
This is how it looks painted,
now this still has other issues that I will need to deal with,
One being that God Awful Gas Can.
But will be another day.....