This started life as either a Matchbox or a Hotwheels Diecast.
As I am a producer of resin models for wargamers,
I took one, Cleaned it up, corrected details, and cut a hole in the roof for a gun ring.
The closest gun ring I could find was the Dragon 1/72 kit.
They still had their flaws and I replaced the wheels with those from the Corgie HMMWV.
They came out like this: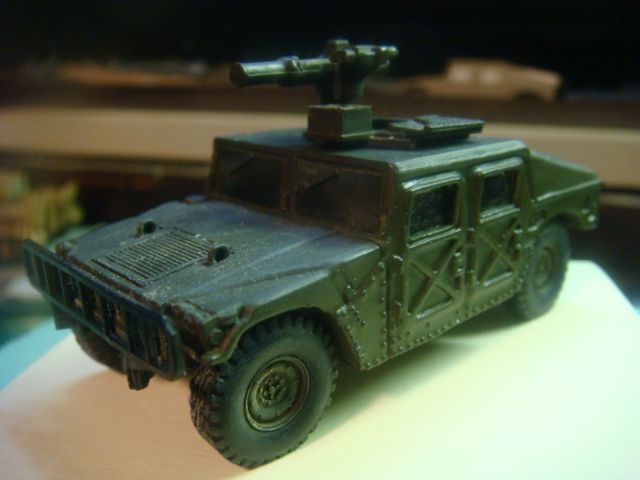 So I happily went along and cast these up for orders.
But lately some been itching at me.......
So I took a cast of the HMMWV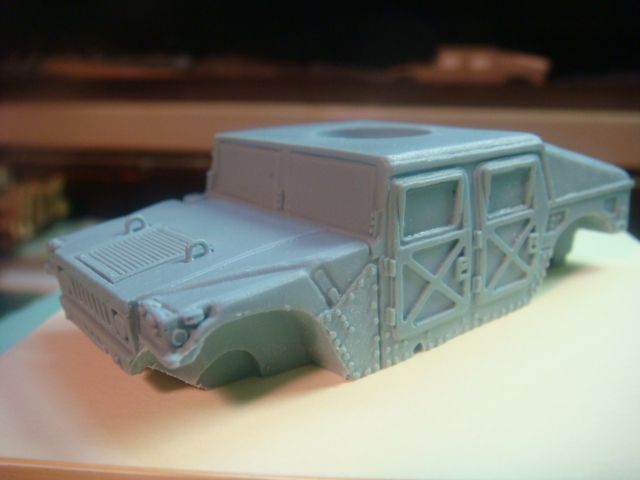 Sanded the sides smooth (ish)
Started cutting and gluing panels on and came up with this.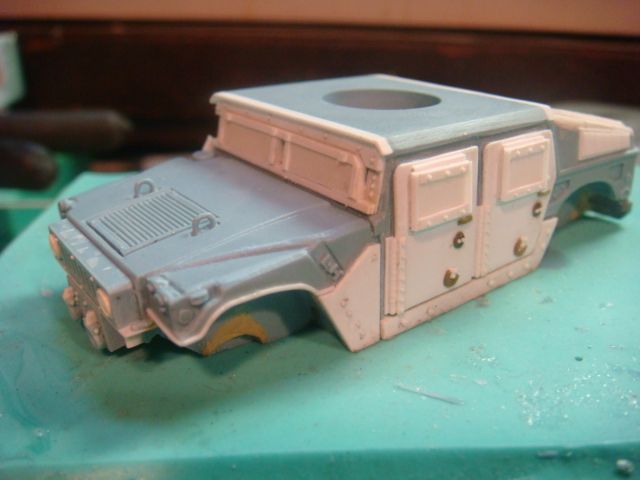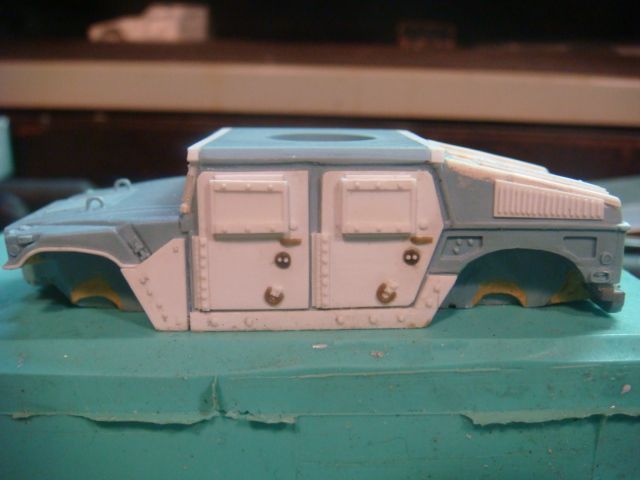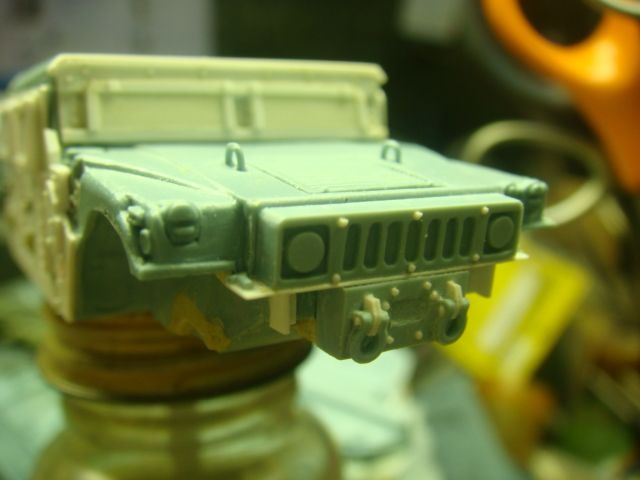 Now of course this would need wheels,
So i took four of my resin cast wheels,
cut away the tires so that all I had left were the rims.
Then I thought I wanted a more "aggressive" tire pattern,
so I dug through my stash,
and found some resin tire that were made for the Stryker.
I drilled out the center.... popped in the HMMWV rims and "there you go" HMMWV wheels.
The next step was the turret..
It started out pretty straight foward.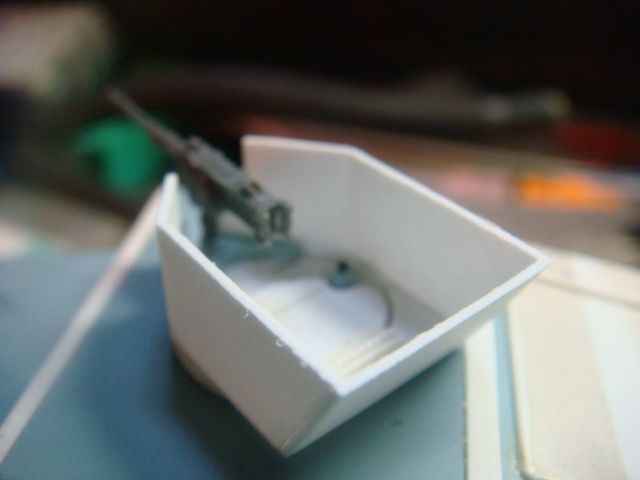 and ended up like this: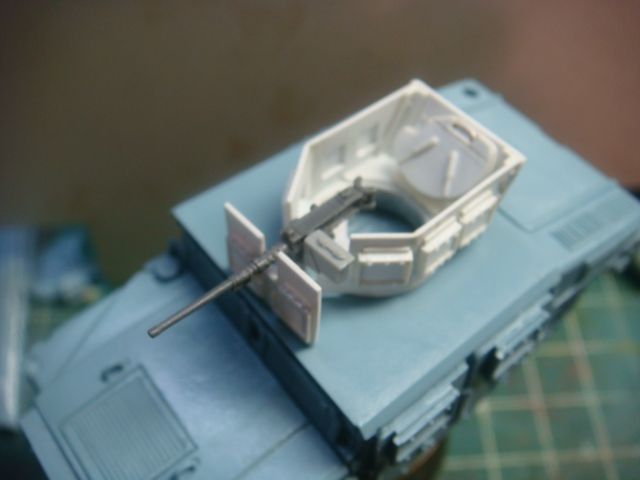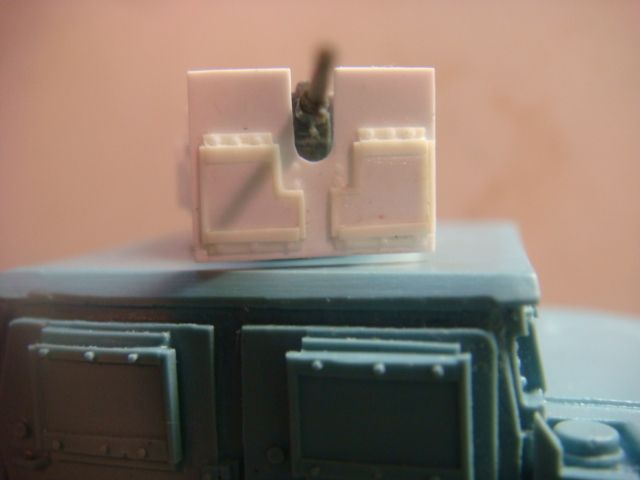 after it was all done, I molded the parts, cast it in Resin,
and here is the end result.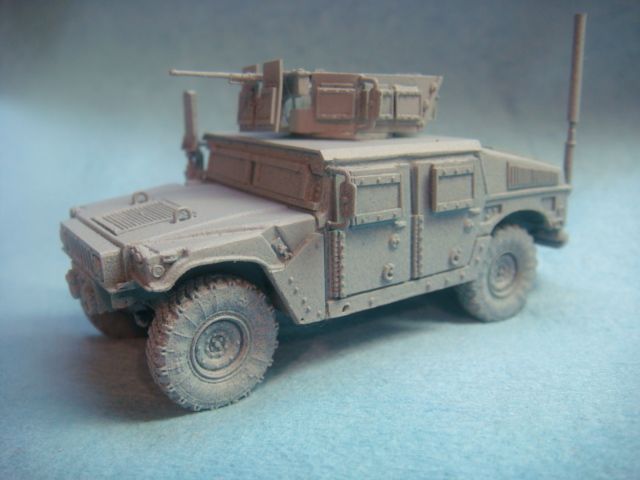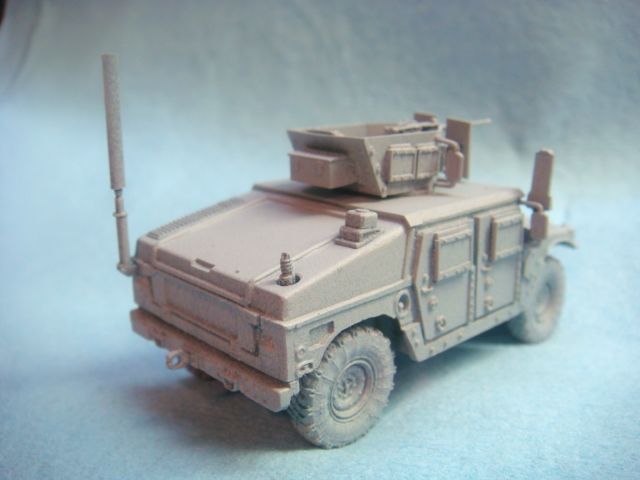 That's how it looked all primered up.
I decided to cast the turret in clear resin, and painted one up.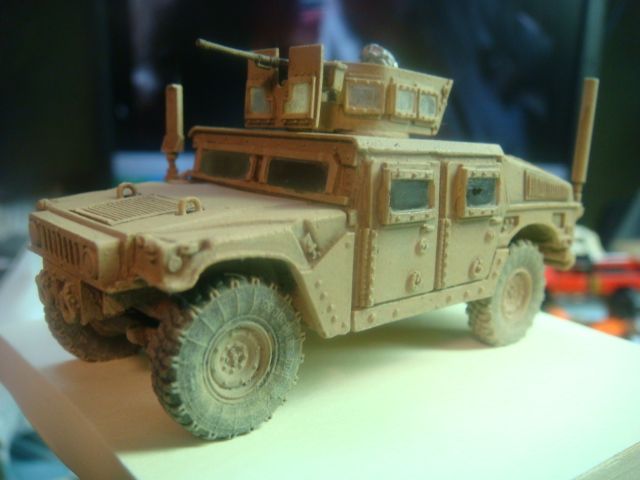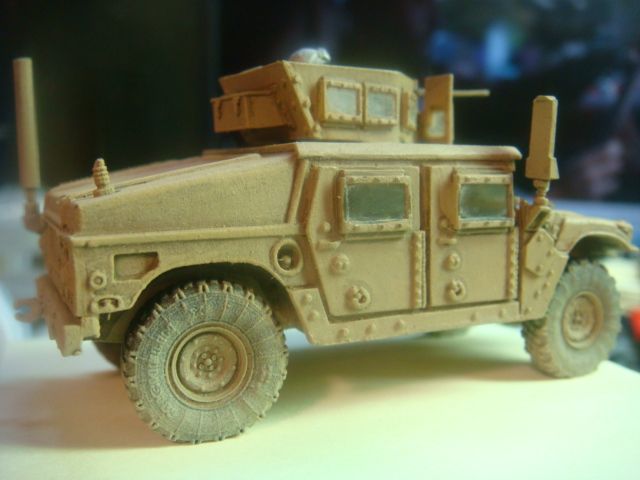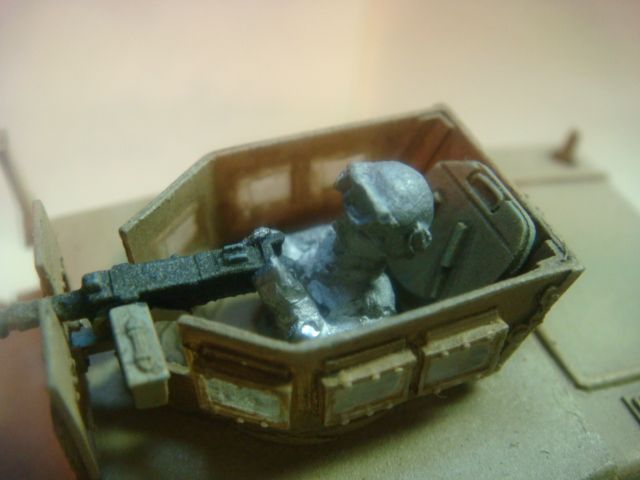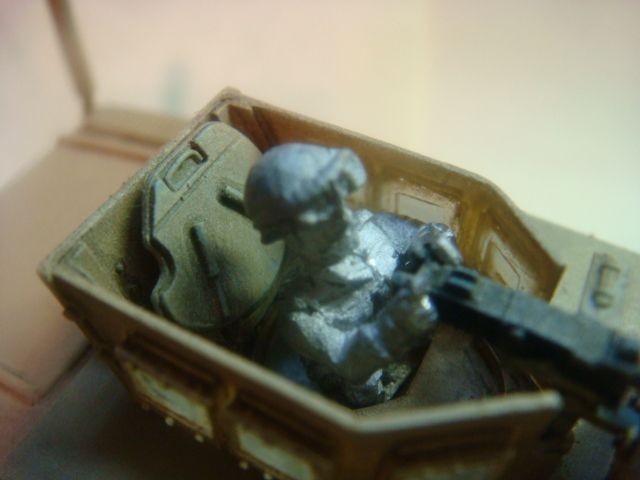 and that's what I spent the past week doing.