I molded the CROWS from the Academy Stryker,
Then I looked at my Diescast ,
of the JGSDF Light Armored Vehicle (the Komatsu LAV )
from Kyosho and thought ....hmmmmmmm
so I drilled a hole in the roof
where I though a weapons pintle should go, and placed it there.
then I thought it over some more......
and thought this would look god on a HMMWV.
So I pressed some clay to the roof, pealed it away,
and used the clay as a pouring mold.
Once I had a resin cast I cleaned up the bottom of it,
glued a turret ring from a Stuart turret to it,
and added the CROWS ......................
then placed it on a HMMWV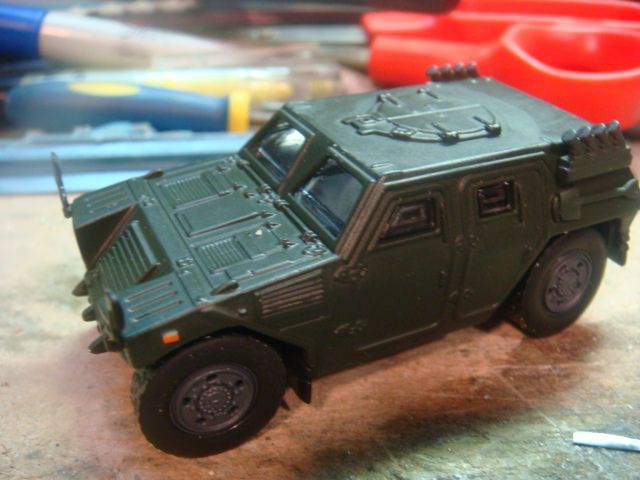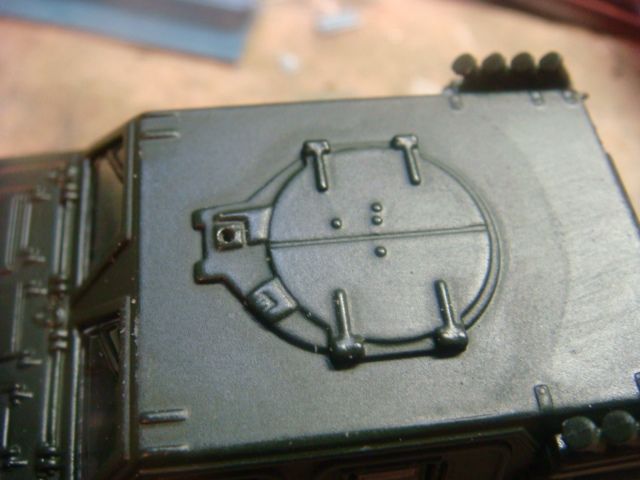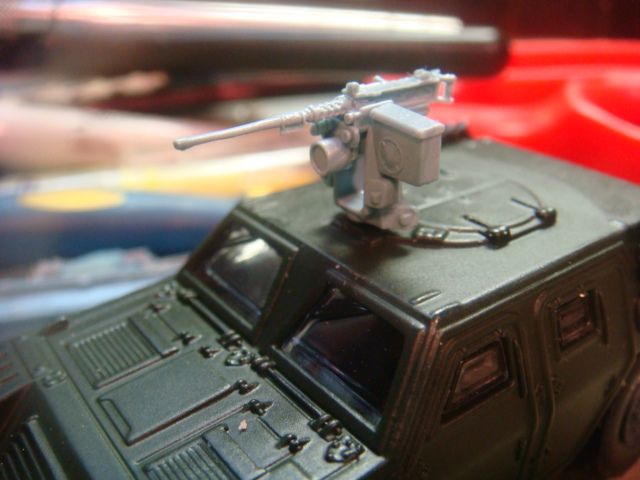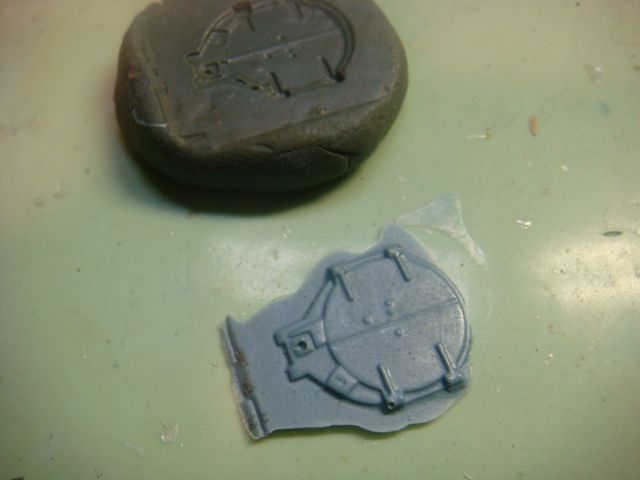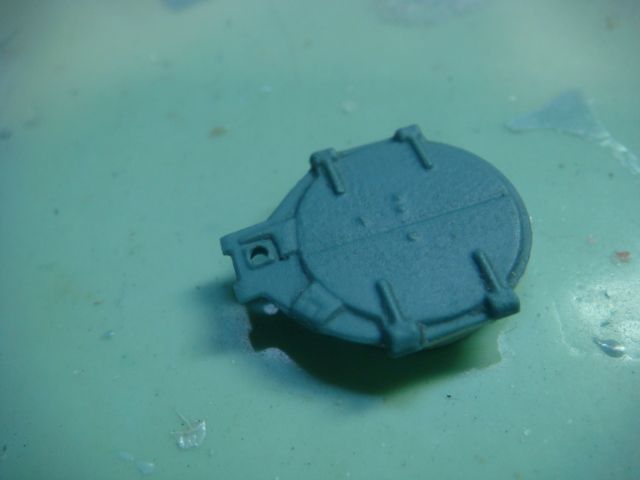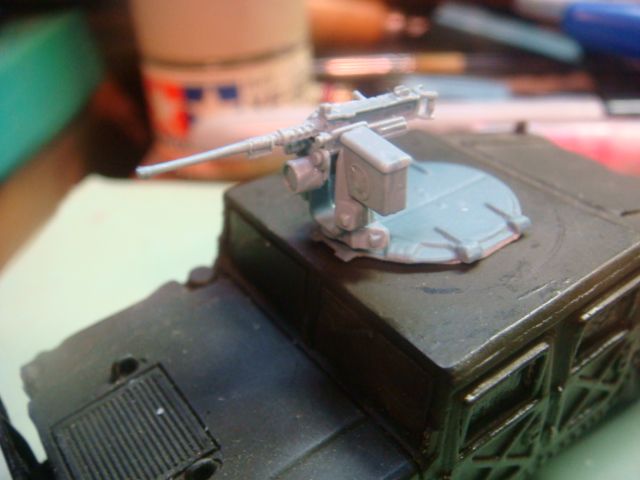 I will do a few more casting of the hatch, cut it up and try to make,
a gunner's ring, with hatches.