Hey all,
As many of you know i have a big thing for tractors, especially LARGE multiple wheel 4 x 4 tractors . I have been accumulating anything farming for many many years now and have tons of stuff in boxes. Well it's time to go thru the boxes and see what is what. What to keep what to pass on to others.
As summer is almost here, the AC is now on so soon I will be considered a shut it after work, time to be taking lots of pics. At least that is my plan.
So here is my first post in the big boys series of tractors.
BIG BUDS !!
I have three of these boxed stuffed in a box forgotten about, I have lately accumulate a lot more , but those are for later.
On to the Buds !!
These are ERTL 1/64 th die-cast tractors , they came in a open window cardboard box. Some dusting was required !! DOHH !!
BIG BUD 525 / 50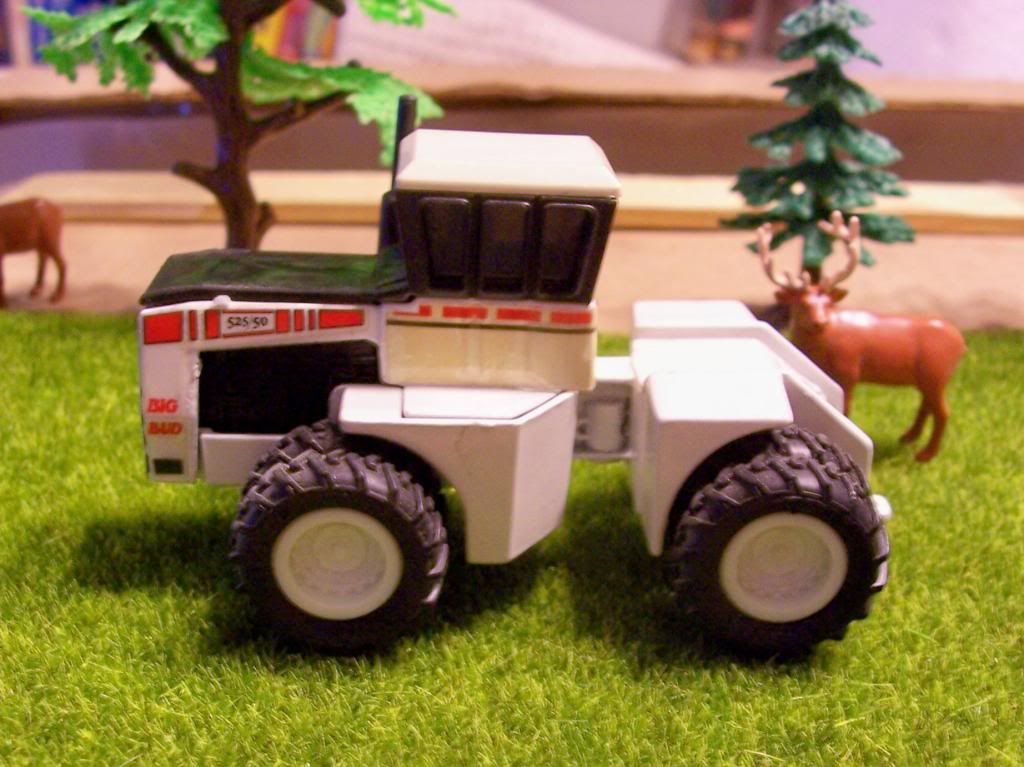 BIG BUD 400 / 30 (single wheel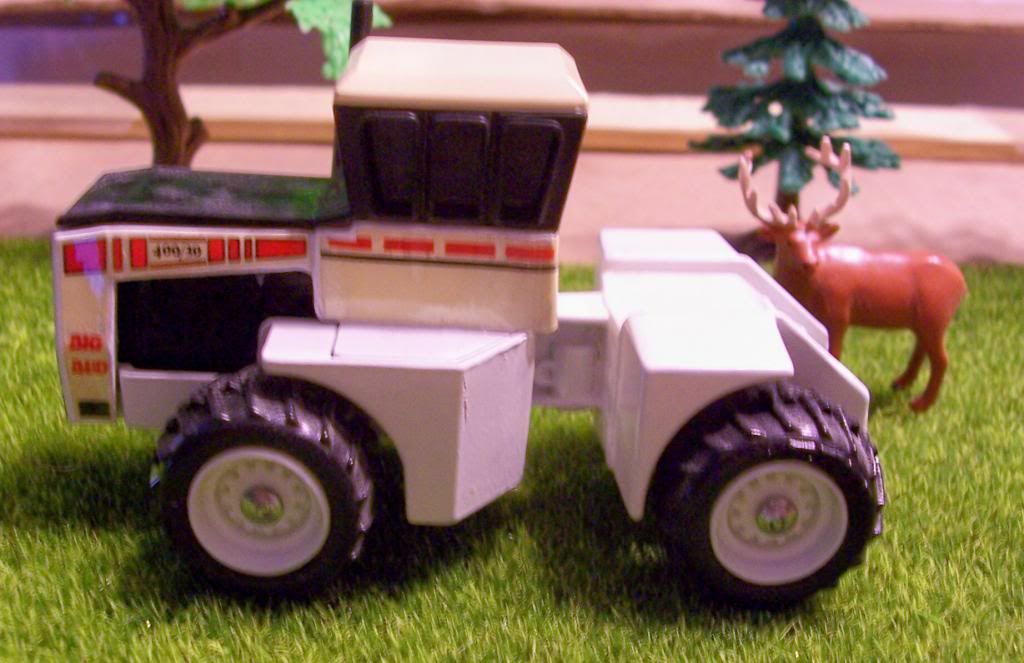 BIG BUD 525 / 84 w / plow 9 single wheel)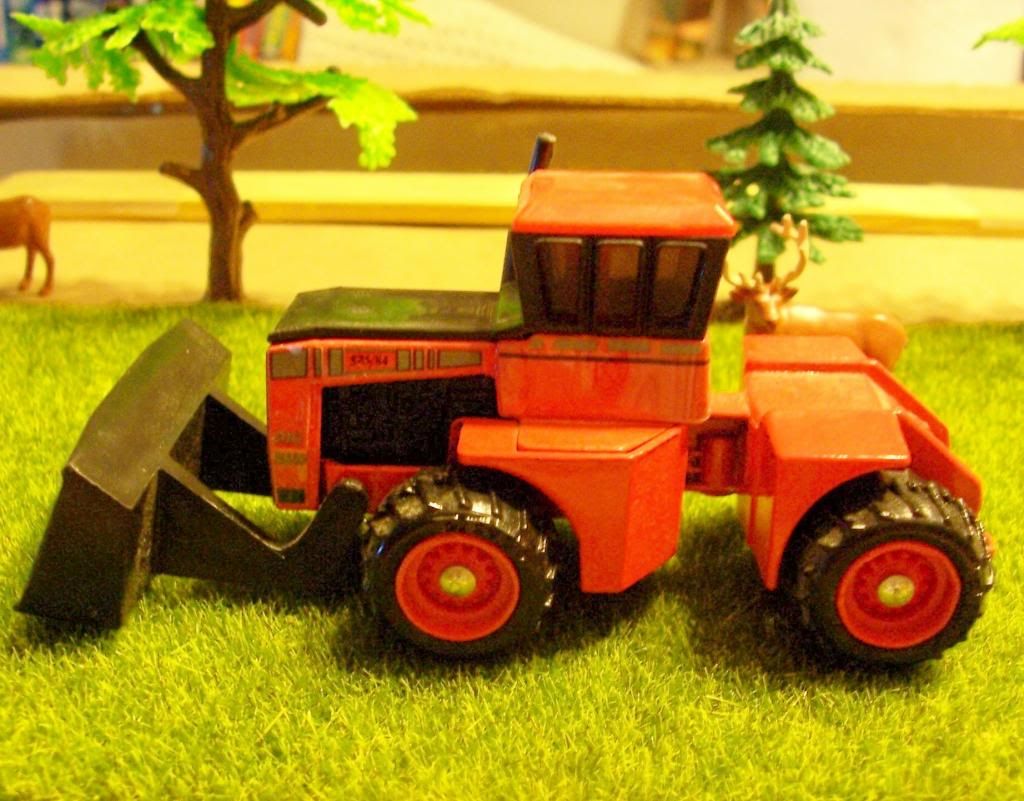 Big Bud has been making manufacturing tractors since 1969, specializing in large horsepower units from 300 HP to 980 HP . they are or were based out of Haure, MT 59501.
thanks for looking !!
On a side note, I need an opinion on the "grass" in the pic. Is it working, too much, need to use a more plain base ?? LMK what you think. Have picked up some burlap type material so it looks more like a field scene.
btm