The tractor for this week is DieCast Promotions/Long Creek Toys' Rite 750 'Earthquake'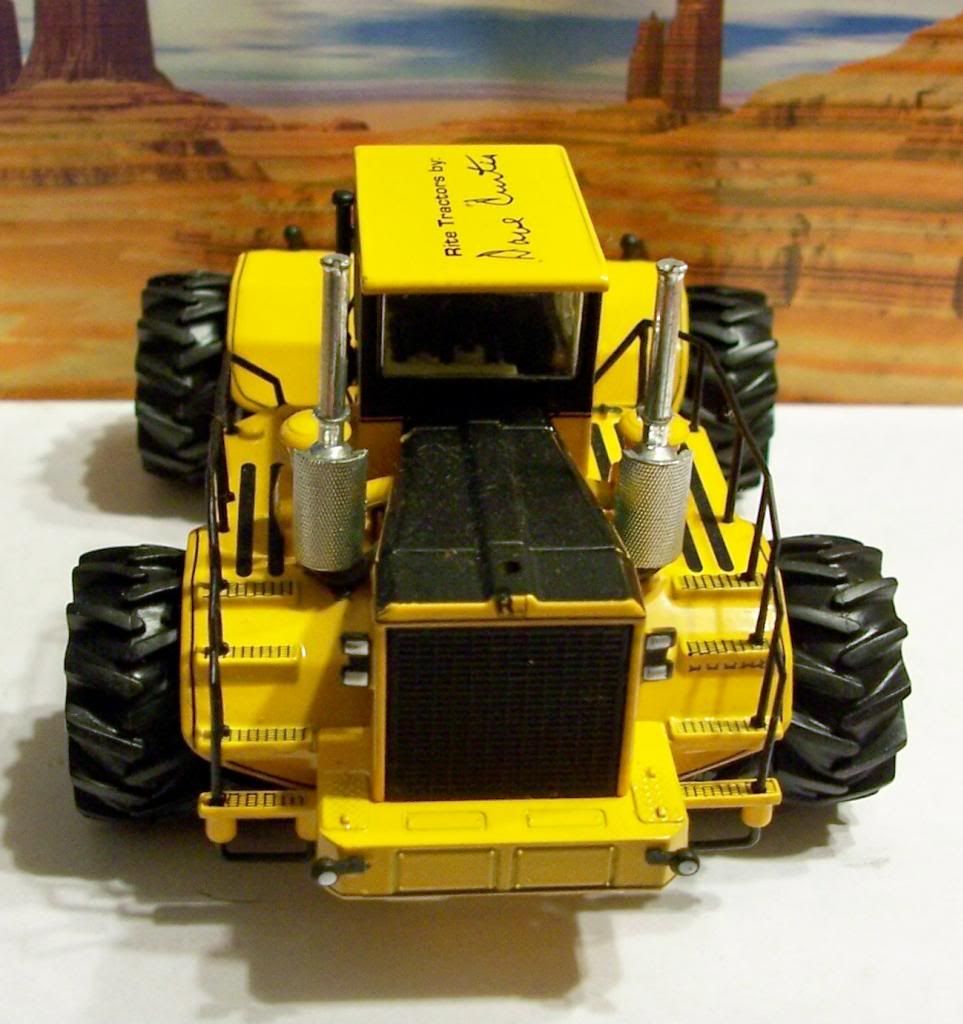 http://www.longcreektoys.com/rite.htm
Dave and John Curtis obtained one of the first Wagner dealerships in North America. The first year of business they sold 32 Wagner 4WD tractors. The early Wagners needed modifications so the Curtis brothers installed larger engines, planetary axles, and corrected driveline problems.
In 1973 the brothers were asked to custom build a 425 HP, four wheel drive tractor. Using what they had learned, they were able to develop a powerful, efficient, vibration free tractor and named it "Rite by Curtis." A total of 36 tractors have been built ranging from 300 to 750 HP.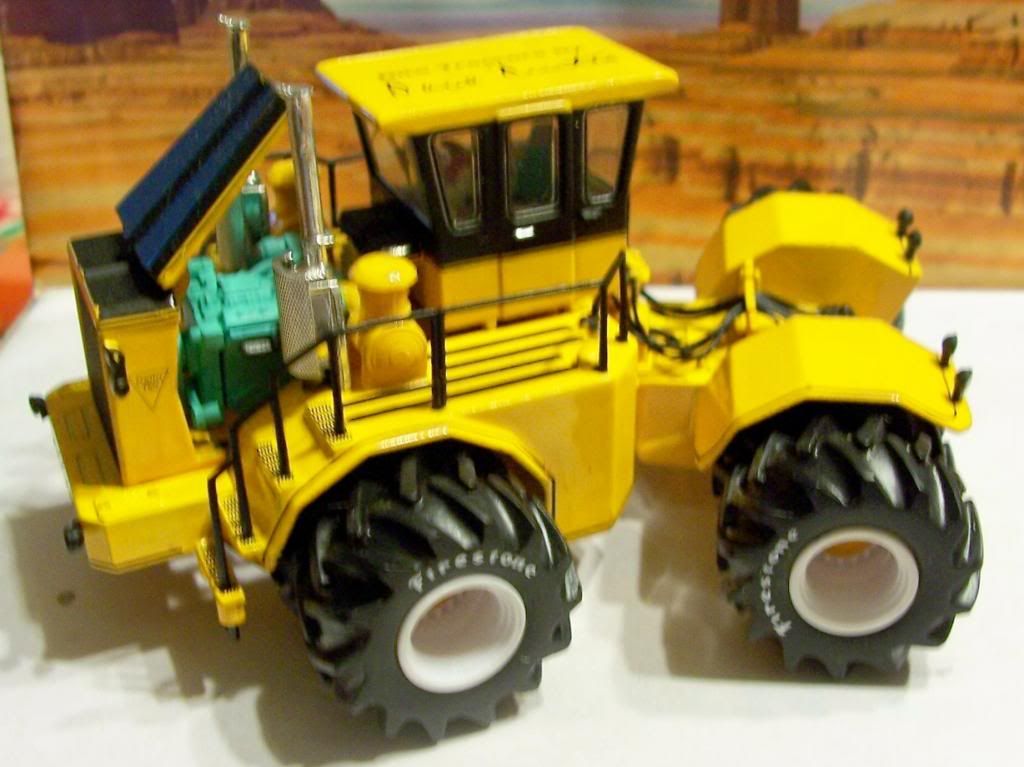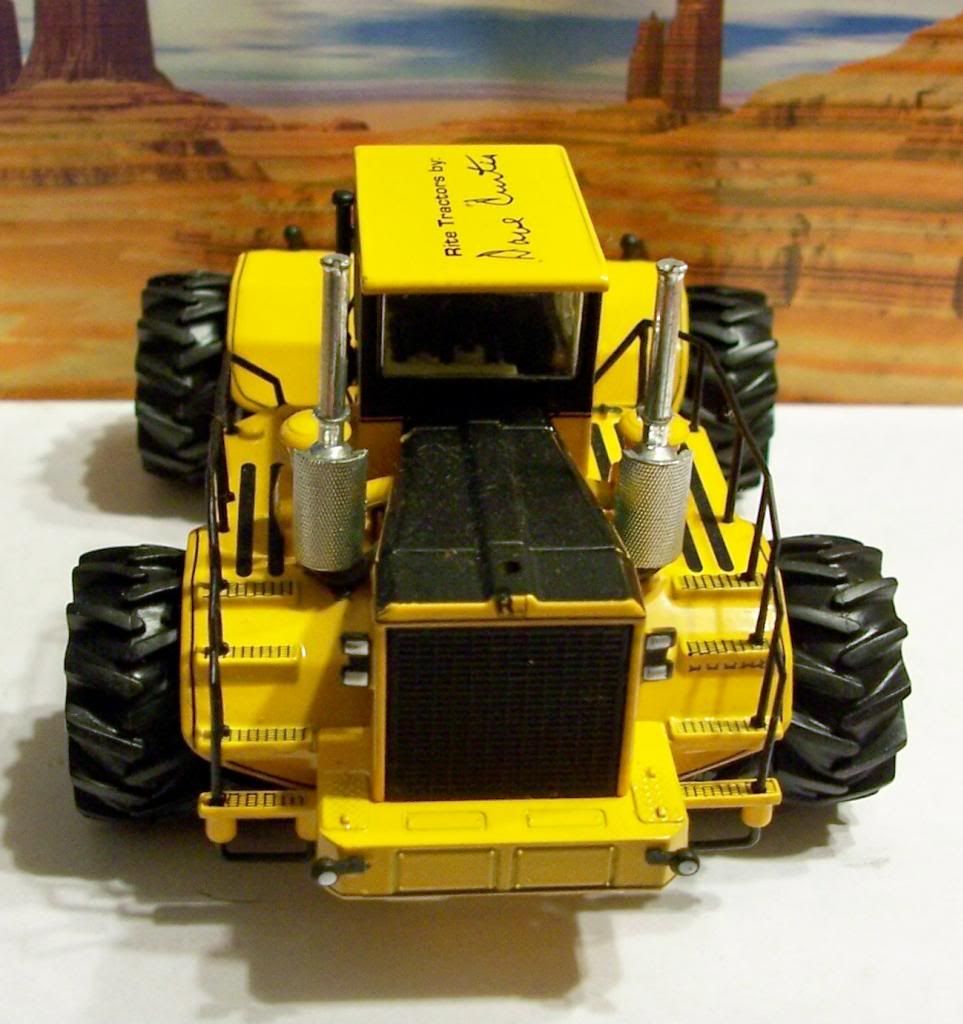 Quote:
Three 750 HP tractors, powered by Detroit Diesel 12V engines, were built in the 1980's. One of these 750's was purchased by Doerfler Farms in Oregon. A small earthquake shook the area and they likened it to the power of the tractor shaking the ground as it plowed the field. Therefore the name "Earthquake" was given to the tractor.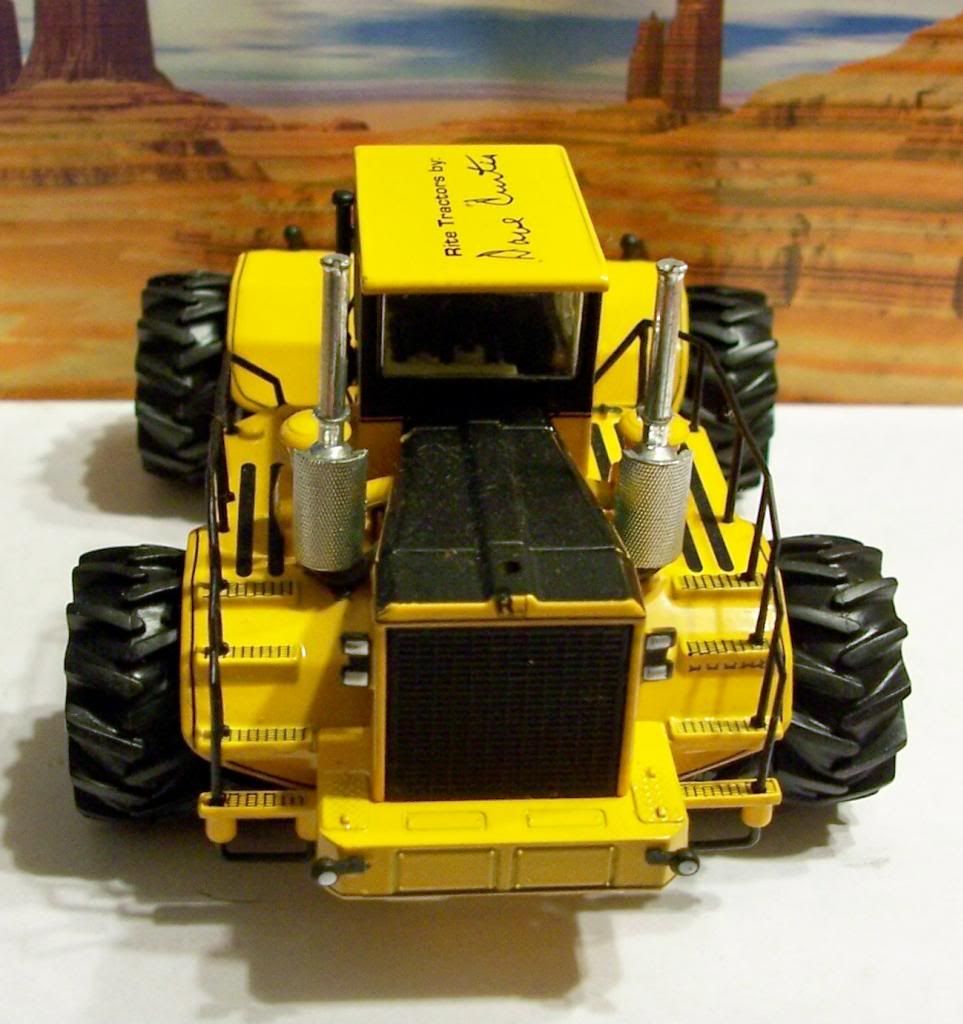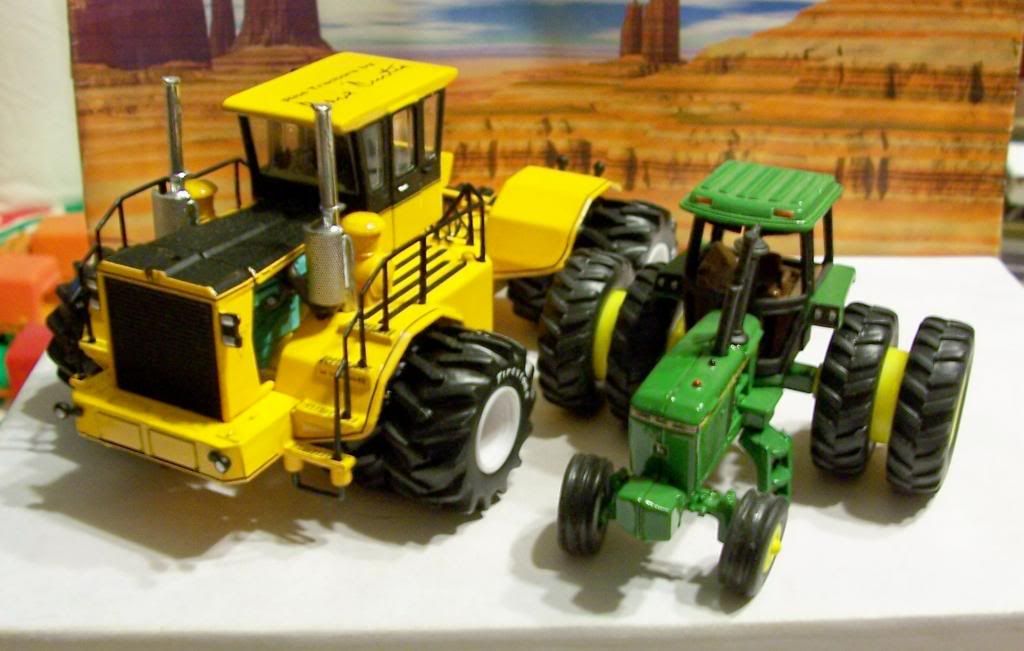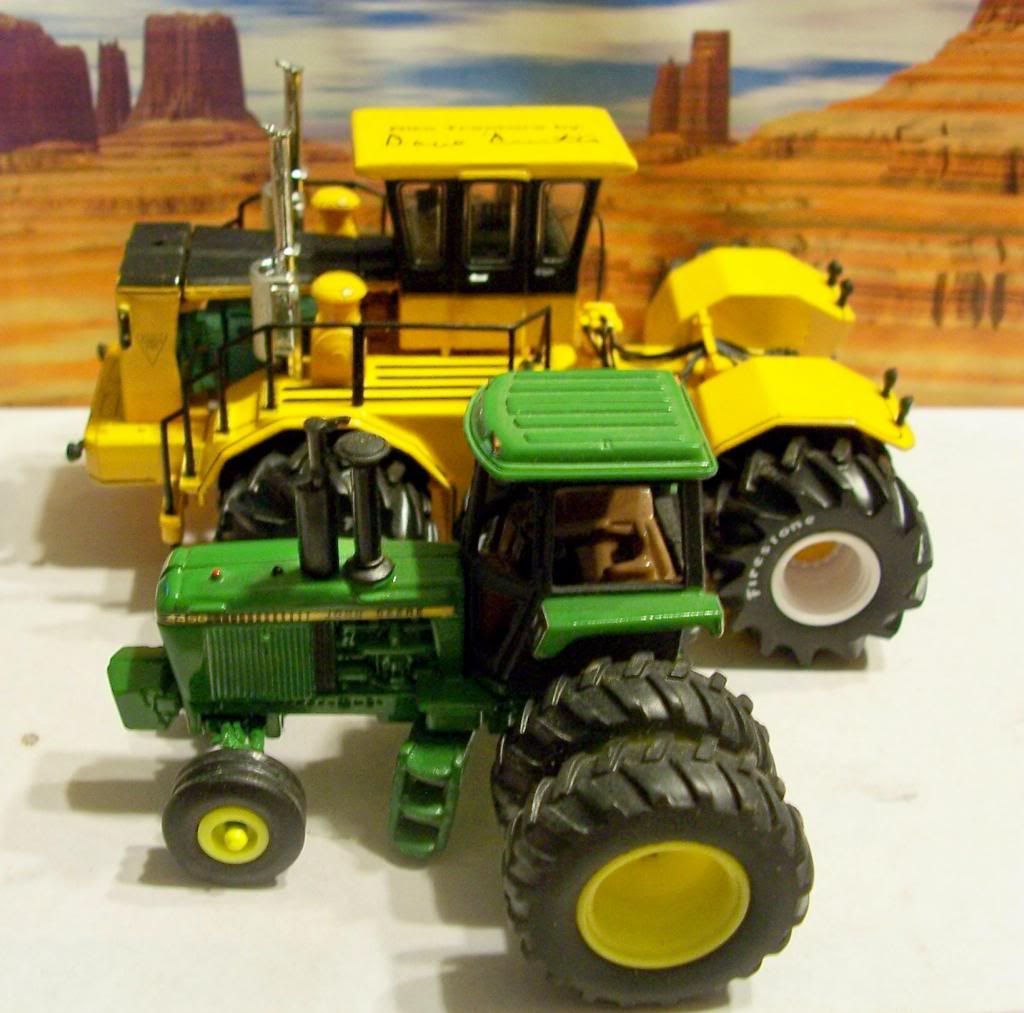 thanks for looking,
btm