This German made SIKU model came to me via South Africa believe it or not. I bought this model along with another boxed tractor trailer unit . I took so long to get to me, i forgot all about it, until the shock of seeing the package on my doorstep, box battered and smashed in, torn flaps, definite re-tape job . The model box is slightly squashed, but most importantly, the models are perfect !!
SIKU 1/87 th US truck with combine harvester #1851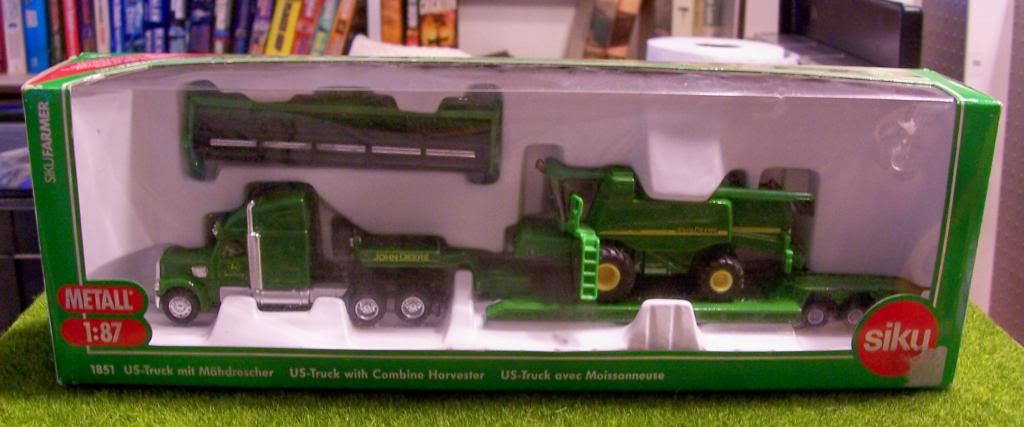 JD 9680i WTS Combine w/ grain head
- rubber tires w/ moving grain bin auger boom
- grain head detaches / moves up and down when attached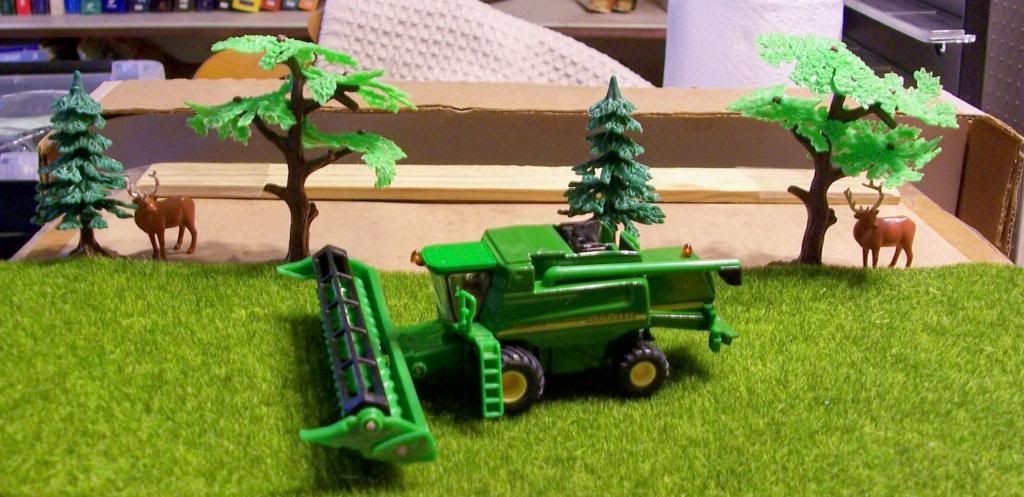 No name semi cab (peterbilt ?? ) w/ rubber tires / wide deck thri-axle goose neck trailer w/ rubber tires
- trailer can be detached from the gooseneck feature or directly from the tractor itself
Highly detailed , almost all metal die-cast model . they are a bit pricey but well worth it !! hands down a winner over anything from MB or HW or many other brands as well.
Wish they would have SIKu display at Toys-r-us over here like they do in Europe. Would spend a lot of money on SIKU's !!
Hope you enjoyed the pics !! Thanks for looking !!
btm